Instagram pictures are available this week also. But in this week's pictures, the celebrities are completely focused on Eid celebrations. The top 5 Instagram posts of the week are presented here below for the fans of these celebrities.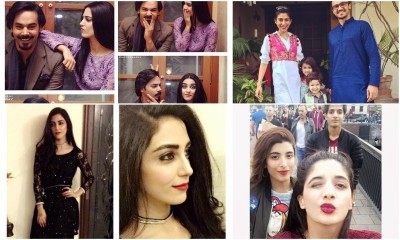 1) Ayesha Khan
In her post, Ayesha Khan posted a picture with her entire family and commented humorously on her role in drama "Mann Mayal". She wrote that we remain deprived all the time.
2) Ins E Yazdan
Hocane sisters are quite famous these days while Ins e Yazdan is their younger brother. He posted a picture on Instagram where he is present with her sisters during their vacations in Europe.
3) Meesha Shafi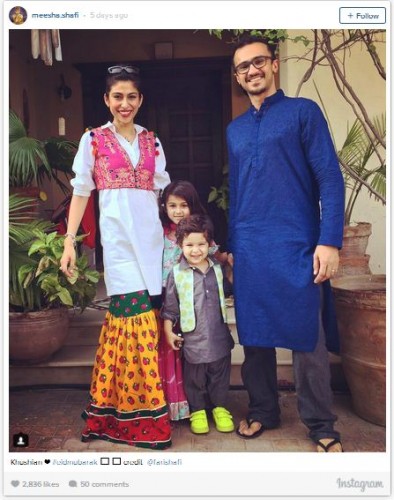 Meesha Shafi is currently performing in drama "Morr Mahal" in the role of Farrukh Zaad. She has shared her colorful pictures on Instagram while she was seen celebrating Eid with her family. Her kids are really looking very beautiful and the whole family is quite adorable.
4) Maya Ali
During this Eid, Maya Ali was wearing all black that really suited her. She was really looking gorgeous in the dress by 'Alle Chant Couture'. One can really feel envy after looking her in this dress.
5) Gohar Rasheed
Gohar Rasheed shared a picture with his "Mann Mayal" co-star Maya Ali in which both were looking in good terms as contrary to the drama.
These Instagram photos of the week will really be liked by the fans a lot.
Top 5 Instagram Eid Collection Related at Fashion Trends