Rukhsana Noor is the wife of director of Pakistani movies, Syed Noor and she was also the poet, journalist and film writer. She died of the prolonged disease, at the age of 58 years. She will be rest in peace after the arrival of her daughter from America.
She left three daughters and one son in her survivors. She was suffered from blood cancer for last many years and she got the treatment from America and she was admitted in the local hospital. She passed the MA Mass Communication and she started her working in the daily Jang as the feature writer in 1980. At that time, her name was Rukhsana Arzoo and after her marriage with Syed Noor, she was called Rukhsana Noor in 1984.
Her collection of poetry was published with the title of 'Ilham' and she wrote the scripts of the super hit movie, 'Choorian' and other movies like 'Majajan', 'Mehndi Walay Hath', 'Larki Punjaban', 'Sangam', 'Naag aur Nagan', 'Jhoomar, and Dupata Jal Rajha Hai' and she also wrote the songs for various Pakistani movies. The book of the film songs, 'Aa Pyar Dil Main Jaga' got tremendous popularity.
She was awarded with various awards for her artistic services. She also gave education in Punjab University and various other universities and she opened her production house. Rukhsana Noor and Syed Noor have three daughters and one son. When Syed Noor got married with actress Saima, then Rukhsana Noor started living separately with her one daughter. After her death, the leading artists of the film industry felt their deep sorrow on the death of this personality and they pray for her forgiveness.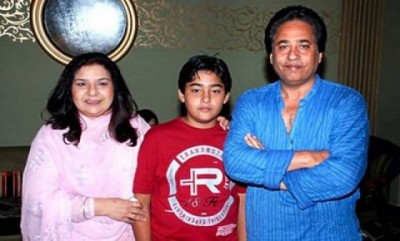 Syed Noor Wife Died of Cancer at 58 Related at Fashion Trends