A year has passed when the airplane of the leading religious scholar, Junaid Jamshed was crashed near Havelian, when he was returning back from Chitral to Islamabad after completing his religious journey for preaching of Islam. He went there on the religious mission with his wife and on the back, he met with an accident, when PIA airplane was crashed in which Junaid Jamshed, his wife and other passengers including the crew staff were died.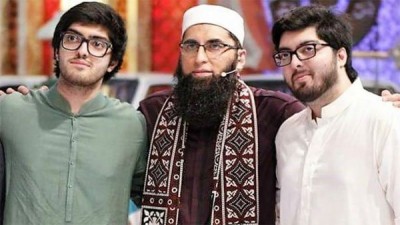 His family members and the fans did not forget him even after one year and his son, Babar has released a video, in which he presented the subscribed tribute to his deceased father. He presented the lyrics of 'Meray Baba' and it let the fans sad and mournful over this video. Zeeshan Ahmed is the director of this subscribed tribute video and Shan Admani has composed the tune of this video. Babar has already presented various naats and other poetry like 'Yeh Subh-e-Madina', Elahi Teri Chokhat pay bhikari ban ka aya hun' and 'Mera dil badal day' in his own voice, which is the popular naats and kalam of his late father.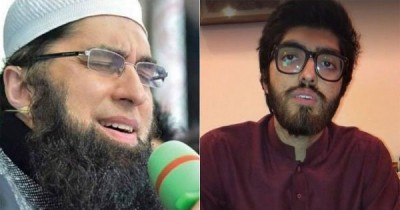 Junaid Jamshed was died in air crash last year on 7 December, when he was returning from Chitral to Islamabad as his plane was crashed near Havelian and he was died with his wife, crew of plane and other passengers.
Subscribed Video Tribute to Junaid Jamshed Related at Fashion Trends