Shahid Kapoor is a famous Bollywood actress who married Mira Rajput in a grand ceremony in July 2015. Shahid Kapoor has performed in several films during her Bollywood career of several years.
At tomorrow evening, the coupe is blessed with a baby girl and now they become parents. The baby was born in Mumbai who weighs 2.8 kgs. Both mother and daughter are in good health while she ws born with a normal delivery.
Shahid Kapoor and Mira Rajput are blessed with a baby girl
During the pregnancy of his wife, Shahid took lot of care of Mira Rajput and he took her to hospital even for minor complications. He remained with his life every time. In contrast to normal tradition, the mother was with her husband instead of being with her parents at the time of delivery.
Mina was taken to hospital last evening and Shahid remained with her till end. Soon after receiving the pictures of their daughter, we will share them with you as soon as possible.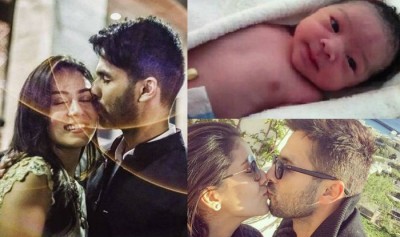 Shahid Kapoor blessed with a baby girl Related at Fashion Trends