Bollywood king Shah Rukh Khan said while paying tribute to Sanjay Dutt that it wasn't possible for him to perform better than Sanjay Dutt in film "Munna Bhai".
This famous Bollywood film helped Sanjay Dutt to achieve success in his career and his acting in the film was appreciated by film viewers. But before Sanjay Dutt, film's producer offered this role to Shah Rukh Khan which he rejected.
When Shah Rukh Khan was asked about leaving this role, the actor said that every film is written in the fate of someone and he thinks the way Sanjay Dutt performed the role it was not possible for him to perform such role. Acting of Sanjay Dutt in the film was superb.
On a question about injuries while shooting and their surgeries, Shah Rukh replied that he had to undergo surgery 9 t0 10 times due to various injuries sustained during his career and he still has to go to open stitches of his injury.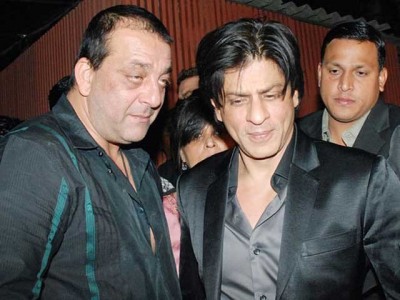 Shah Rukh Khan Pays Tribute to Sanjay Dutt Related at Fashion Trends