There are several celebrity couples in our media industry one such couple is Sarwat Gillani and Fahad Mirza. In 2003, Fahad and Sarwat met initially during their studies. They remained friend for 3 years. Later, they met again in 2013 and got engaged in the month of October 2013.
Fahad Mirza is a famous Pakistani plastic surgeon, actor and model. He studied MBBS from Dow Medical College Karachi. In 2007, he started his showbiz career.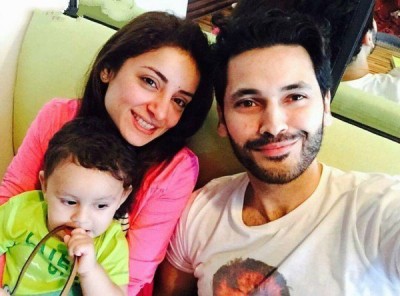 Sarwat Gillani is a famous host, actress and model. She has performed in a Pakistani movie "Jawani Phir Nhi Aani" while she has also performed in several dramas also.
In 2014, the marriage between Fahad and Sarwat took place and now they have a baby boy. You can view the recent family pictures of the couple here below. The whole family looks very beautiful.
Sarwat Gilani and Fahad Mirza Family Picture Related at Fashion Trends