Mumbai, Indian new coming movie, 'MOM' is going to release very soon and the poster of the movie has been released. The picture of Pakistani actress, Sajjal Ali was shown in the poster and she was looking very graceful on the poster of the movie. The poster of the movie got the attention of the viewers.
Pakistani artists, Sajjal Ali and Adnan Siddiqui performed in the new coming Indian movie, 'MOM' for the first time. The Indian legend actress, Siri Devi is also performing the leading role in this movie. She is now completing 50 years in the Bollywood film industry by working in this movie. She is now working in this movie after 5 years as she performed in the last movie, 'English Winglish' five years before in 29012 and this movie got the success. Now the fans are waiting for the release of the movie.
The story of the movie shows the relationship between mother and step daughter and Sajjal Ali is performing the role of step daughter of Siri Devi in this movie and Adnan Siddiqui is also performing the lead role in this movie. In the poster of the movie, Sajjal Ali, Siri Devi, Nawaz Uddin Siddiqui and Akshay Khanna are appearing. This movie will be released on 07 July in the Indian cinema houses.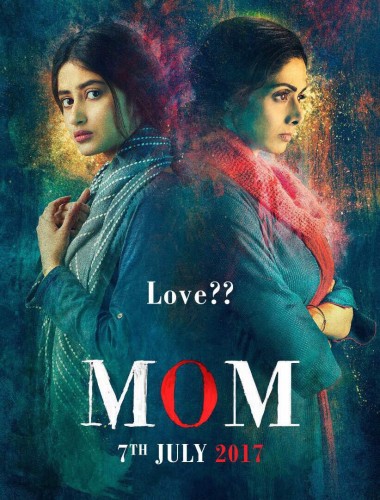 Sajjal Ali Popular by Poster of Indian Movie MOM Related at Fashion Trends