Pakistan Electronic Media Regulatory Authority (PEMRA) was developed to control the telecast of the contents by all public and private tv channels. PEMRA took action against the private tv channel, TV One for broadcasting the morning show of Sahir Lodhi with the title of 'Aap Ka Sahir' and PEMRA served the show cause notice to the tv channel, which is airs at 09 AM in the morning.
This tv program has aired the unethical dance in which Sahir Ladhi and a girl was included and the name of the girl is not disclosed. This program was on aired on this tv channel on 14th March 2017. PEMRA authority said that they have been receiving many reports as Sahir Lodhi was involved in such activities and TV One has done the violation of PEMRA Ordinance 2002, in which it is stated that the private tv channel will maintain the ethical standards about the contents, which they telecast through their channels.
According to the show cause notice served by PEMRA, the TV One will have to broadcast the content by 29 March 2017 as why said tv channel violated the rules and regulations. The following penalties can be awarded to the tv channel:
According to Section 27, shut down the program "Aap ka Sahir"
In accordance with Section 29, pay a fine of Rs. 1 million
In accordance with Section 30, cancel TV One's license
The tv channel has to answer that Sahir Lodhi wants to explain the situation himself to the PEMRA authority.
Recent PEMRA Activity
This show cause notice was served to TV One only one day after the similar show cause notice was served to Geo for its program, Geo Pakistan, as the said tv channel showed the inappropriate scene featured the boy and girl aired live. Geo tv channel has to give the answer of the show cause notice by 29 March 2017 and satisfy the authority of PEMRA. If the concerned authority is not satisfied then it will subjugate Rs.1 million in fine or cancel the license of the tv channel.
PEMRA received lot of complaints from the public on the obnoxious standard of commercials, dramas and other shows. PEMRA has decided to call a meeting the representatives of the private tv channels and the relevant stakeholders of Pakistan Broadcasters Association (PBA) so that they can discuss the quality and standard of the contents of the tv channels.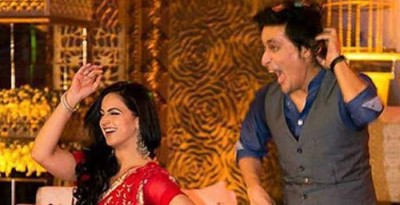 PEMRA Issues Show-Cause Notice to Sahir Lodhi Show Related at Fashion Trends