There is lot of talent in Pakistani TV and film industry as various actors can be seen performing jobs of acting, singing, hosting etc. simultaneously. Following are few of those actors who turned to singing after performing well in the acting field.
·         Meesha Shafi  Pakistani Actors turned Singers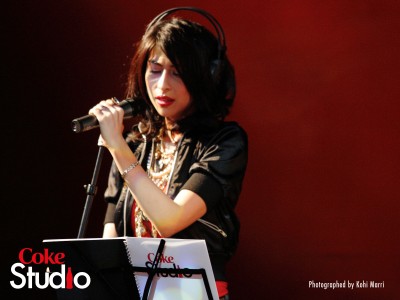 Most of the people know Meesha Shafi as a singer but they are unaware that she started her career as an actress as she initially appeared in 2006 in drama "Muhabbat Khawaab Ki Surat" on HUM TV.
·         Mehwish Hayat
Mehwish Hayt is not only a famous actress but she has proved her skills in singing also. She started her career with acting and later started singing for performing in OSTs of many dramas. In the 'Coke Studio Season 9', we saw her performance as singer also.
·         Mohsin Abbas Pakistani Actors turned Singers
Mohsin Abbas were recently seen performing in song 'Udi Jaa' in "Coke Studio Season 9" but he started her showbiz career with famous comedy program "Banana News Network" and later performed in film "Na Maloom Afraad". He is also performing in famous show "Mazaaq Raat".
·         Aagha Ali
Aagha Ali started his career in 2008 and he is famous since then. After performing well as an actor, he started singing OSTs in various dramas. He later released his first single "Tu Hai Kahan" in 2011.
·         Bushra Ansari Pakistani Actors turned Singers
Bushra Ansari is a versatile actress who has proved her abilities in several categories of media along with singing for various dramas. She showed her superb singing talent on Geo TV during her show "Brunch with Bushra".
·         Urwa Hocane
Urwa Hocane started her career as VJ and then entered in acting field and just recently in 2016 she started her singing career by releasing her first solo. At several shows, the actress was seen singing along her husband Farhan Saeed.
·         Sanam Saeed
The performance of Sanam Saeed always remained exceptional. Drama "Dam" on ARY was her debut drama but she had also performed in musical theatre and recently she performed as a playback singer in 'Coke Studio'. Arif Lohar and Meesha Shafi were main singers during her playback singing performance.
·         Rahma Ali Pakistani Actors turned Singers
Rahma Ali started her acting career in 2011 while she is the daughter of experienced actor Abid Ali. She recently achieved fame for singing in "Coke Studio" while her song "Nadiya" along with Jimmy Khan was a hit.
Pakistani Actors turned Singers Related at Fashion Trends