"Mehrunisa V Lub U" is an upcoming movie by Urdu 1 pictures in which lead roles will be played by Danish Taimur and Sana Javed.
This movie by Yasir Nawaz is a romantic comedy in which veteran actor Javed Sheikh will also play an important role. It is the second time that Yasir Nawaz, Danish Taimoor and Sana Javed are collaborating on silver screen. These three actors also performed together in film "Wrong No" in 2015.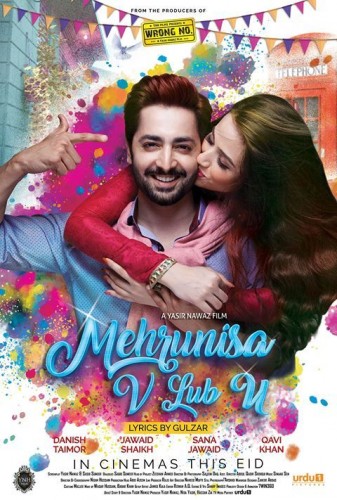 Mehrunisa V Lub U is produced by YNH Films and the film will be released this year on the occasion of Eid ul Fitr. Recently, the trailer of the movie has been released and you can view it here below.
Watch Mehrunisa V Lub U Teaser Related at Fashion Trends