'Tubelight' is the new movie of Indian dabang star, Salman Khan and he is performing the leading role in this movie. The makers of the movie have the hope to release this movie in Pakistan as the Bollywood superstar has great popularity in Pakistan.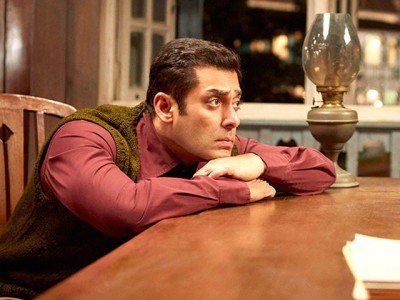 The COO of Salman Khan Films said in a statement that Salman Khan has vast number of followers in Pakistan and they want to watch the movie of their beloved star. The star actor showed the positive message in his previous movie, 'Bajrangi Bhaijaan'. They continued their efforts to release this movie also in Pakistan.
The sources in Pakistan told that the distributor for the film is still to be finalized. There are two other big pakistani movies along with the Hollywood movies, Pirates of the Caribbean, Transformers and the Mummy have already been announced. The number of screen is short and most of them have their own eid programs. It is not true that Tubelight is banned in Pakistan. The two Pakistani movies, Yalghar and Shor Sharaba are also going to release on the eid. The chief of Pakistan's central board of film censor said that it is the choice of the distributor to import but this movie, 'Tubelight' will have the scope after eid. If it is cleared by the censor then it will be made available on the online and cable.
Kabir Khan is the director of the movie and the story of the movie shows the story on 1962 border conflict between India and china. The song of this movie is also sung by Pakistani singer, Rahat Fateh Ali Khan.
'Tubelight' Makers hope to release movie in Pakistan Related at Fashion Trends