After "WAAR", the other film that achieved lot of success in Pakistan is "Jawani Phir Nahi Ani". This romantic comedy film proved to be a comeback of Pakistani media industry. The main cast of the famous film include Hamza Ali Abbasi, Humayun Saeed, Mehwish Hayat, Ayesha Khan, Sarwat Gillani, Sohai Ali Abro, Ahmed, Ali Butt, Uzma Khan and others.
Now, the shooting of the sequel "Jawani Phir Nahi Ani 2" is underway but there is lack of one main character in the cast of the original film who is Hamza Ali Abbasi.
Recently during an interview to HSY, hamza said that he will not take part in the upcoming movie "JPNA 2". He also talked about rumors that his rift with Humayun Saeed was the reason behind his exit from the film.
The actor said that they all are good friends and there is no such issue between him and Humayun while it was a mutual decision between them while the reason behind his leaving of the film is the film's genre which he dislikes.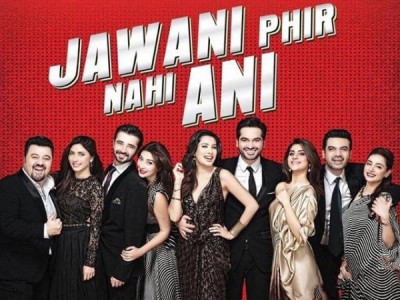 Jawani Phir Nahi Ani 2 Cast Related at Fashion Trends