Momal Sheikh has performed in her first Bollywood movie, 'Happy Bhaag Jaegi' and this movie was released recently. But this movie has some controversial dialogues and scenes due to which this movie is now banned in Pakistan on the orders of Censor Board of Film Certification. The film makers include such dialogues in their movies, which show the insult of Pakistan, which are repeated in their new coming movie.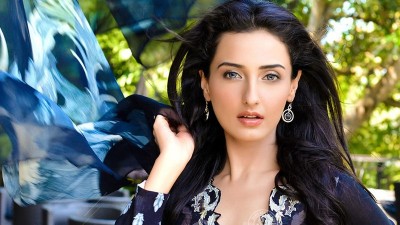 First of all, read about the scenes that insulted Pakistan:
Shots of slapping Pakistani policemen
The dialogue in front of Quaide-Azam's portrait , " Or Kitnay Jhoot Bulwaogay"
The shot of Pakistani policemen saluting the photo of Gandhi on Indian currency note
Drinking scenes of Pakistani girls
Here are some dialogues of the film that were against Pakistan and its people:
Kaash Gandhi Pakistan Mae Hote
Tension Pakistan Ko Honi Chahiye
Bewaqufon Ki Basti
Kia Dais Hai , Jab Koi Baat Hee Nahin Karta, Bandoqq Dikhaye Baghair
India Ka Namak, Poora Pakistan Khaata Hai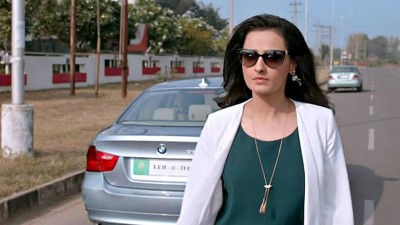 This is not good sign for Momal Sheikh to perform in the Indian movie, as she has to feel ashamed off working in this movie as many dialogues and scenes are included in this movie, which are against Pakistan. There is no Indian actor, who works in any anti-Indian movie but our actors die to work in the Indian movies, whether it is against Pakistan and they also ready to degrade the country for the sake of earning money.
Momal Sheikh Should Ashamed For Working In Happy Bhag Jaegi Reasons Related at Fashion Trends