The leading and popular fashion designer of Delhi, Mandeep Nagi was looking for a new face for the exhibition of her new dresses, which she prepared for the women. One day she was coming out of her home to go to her boutique, she looked at the working maid, who was working in the home of her neighbors. She selected here for the modeling of her newly prepared dresses.
Usually, the fashion designers get the services of the super models for the exhibition of their newly designed dresses and they paid heavily to theirs supermodels. The beauty of the supermodels becomes the advertisement of their dresses of the fashion designers. But Mandeep Nagi is very creative and innovative fashion designer and she left this trend behind and she finds such a girl for the modeling of her dresses and no other fashion designer can think about it.
The name of this house maid servant is Kamla and she worked in the homes to nourish her family. She has two kids and Kamla has the brown complexion and Mandeep liked her eyes and she decided to give her a chance in the modeling. When the photo shoot of Kamla was carried out and her pictures were published then she found the surprising results. Kamla got much encouragement from the people than any other supermodel.
Mandeep talked with media and said that she offered modeling to Kamla, then she felt hesitated and after that she accepted this offer. It was the difficult task for her to come in front of the camera. She was taught and learnt a lot. When her pictures were published, then they found the results, which were excessive than their expectations. Now Kamla do not need to work in the homes yet. There are various other fashion designers, who are also paying her some reasonable amount. In this way, Mandeep has changed the destiny of a poor home maid.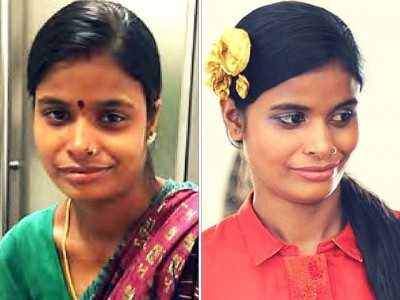 Massi Became Fashion Model Related at Fashion Trends