Famous actress Mahira Khan used Facebook Live to provide live updates of the most awaited award show. The stage, audience and few other glimpse of the award was shown by her.
Security guards stopped Mahira Khan at the backstage entry of Lux Style Awards for some time and demanded entrance pass from her before watching the initial performance. It shows that the administration has taken tight security measures for this important show.
But it also seems that this refusal was mere a promotional act for which social media was used. As told earlier, Facebook Live was used by the actress to provide live updates of the show. In this video, she was also joined by actors Sanam Saeed and Mikaal Zulfiqar for some time.
Mahira told that the arrangements have almost been completed for the show and people will really like the performance and set design while watching the show. She said she really felt very nice while watching the stage and performance.
Mahira Khan is not involved in the performance of the show but she is hopeful that the viewers would like performance of other stars very much. She met several choreographers and few celebrities during this live update. 19th April is the date of LSA 2017.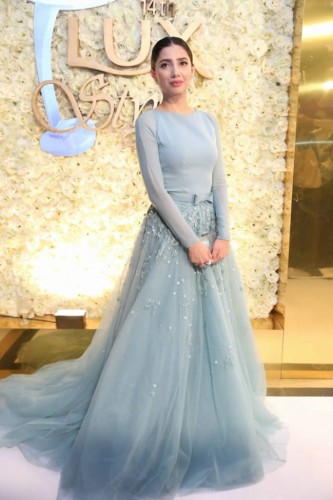 Mahira Khan Pictures from LSA Backstage Related at Fashion Trends