In December and January, there will be less rain in country with less snowfall on hilly areas. According to Meteorological Department, 2016 is the hottest year while less rainfall and snowfall will be experienced in December and January that will increase the chances of shortage of water resources.
The department has issued the survey report for December 2016 and January 2017 according to which the rain and snowfall will remain below normal in December while it will remain close to normal in January 2017. Punjab and KPK will face fog and smog while the temperatures will remain slightly above average during day time.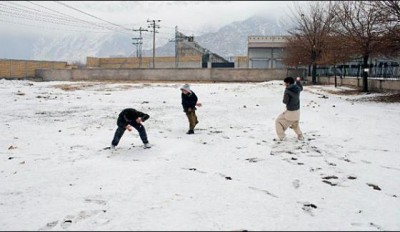 PMDC told that there is no chance of rain in upcoming days while temperature in Multan is 12.5 degree Celsius that can reach 26 degree.
As compared to last two weeks, dryness is still there in the weather of Quetta but cold has reduced as the temperature was minus 2 to 3 degree previously that has reached to 2 degrees now. Also in Qalat and other parts of Balochistan, the cold has decreased.
Less Rain and Snowfall Expected in December and January 2016-17 Related at Fashion Trends