Nouman Malik remained in headlines for his second marriage with actress Jana Malik after her divorce from Fariha Pervaiz from his first marriage. This second marriage was held in September 2016 but there were rumors that both are living separately for quite some time.
Noman told to a newspaper that he loves his wife Jana Malik and he can't imagine living without her. But either it is a one sided statement or a fake statement because he showed same type of emotions about her former wife Fareeha Pervaiz last year. He said that he is not thinking about anyone else without her and he can manage to settle the situation as he only thinks about her.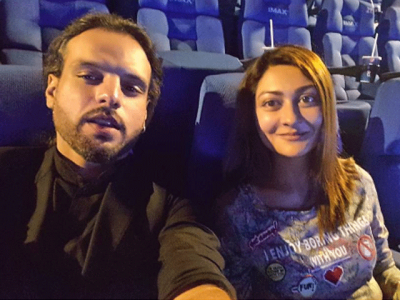 According to reports, Jana has moved to her parents' home while Nouman is living with his friend. An insider told that just after few months of marriage, problems started between the couple. Jana decided to leave him due to several financial and domestic issues.
Jana played an important role to take Nouman out of depression that he was in due to his divorce and attempted suicide and it is really disappointing that both could not stay together for long.
The source added that family members and close friends are trying to settle the things and they can get success in the coming time.
We are expecting best of luck for both.
Jana Malik moves out of Nouman Javaid house Related at Fashion Trends