In December 2013, famous Pakistani actress, model and TV host married Asad Bashir Khattak in Dubai. The couple remained together for 3 years and now their relationship has been ended after divorce.
After the divorce, new facts and reasons are coming forward. According to Veena's father, their relationship ended due to difference of thinking and viewing between the two. He told that Veena was the financer of this marriage.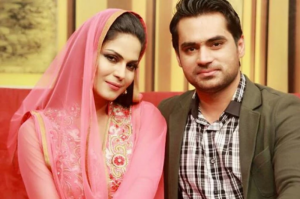 Veena's lawyer Ali Ahmed told that Veena left her successful career after her marriage but the behavior of Asad Khattak was becoming unbearable with time. Due to this bad behavior, Veena was continuously victim of mental torture. Veena also talked to her parents about the matter and requested them to play their part. The lawyer also told that Veena was spending her money for the marriage but she was not given adequate expenses even for household items.
Important about Veena Malik and Asad Khatak Divorce Related at Fashion Trends