Pakistani drama film "Mah-e-Meer" has been given the award of 'Best Film' in Guam International Film Festival in the category of 'Best Narrative Film'. Guam is an American island in Pacific Ocean while film "Mah e Meer" is inspired from 18th Century Urdu poet Mir Taqi Mir.
According to website of Guam International Film Festival, there were 60 films present in this category along with 'Mah e Meer'. On that occasion, film's director Anjum Shahzad was also present who took this award. Manzar Sehbai also played important role in this movie and he was nominated for 'Best Acting' award but he could not achieve this award.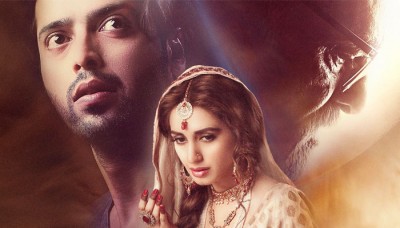 It should be cleared that film "Mah e Meer" has also been selected for the nomination of 'Foreign Language' film category of 89th Oscar Awards 2017. Important roles in this film are played by actors Fahad Mustafa, Iman Ali, Manzar Sehbai and Sanam Saeed.
Guam International Film Festival 2016 Film Mah-e-Meer Best Film Award Related at Fashion Trends