Young Bollywood pair Varun Dhawan and Alia Bhatt have performed together in 3rd time recently "Badrinath Ki Dulhania" and this successful film  has earned more than 100 crore rupees from around the world in just a week.
"Student of the Year" was the debut Bollywood film for both Alia Bhatt and Varun Dhawan that remained quite successful and they achieved the same result with their latest film.
Varun Dhawan and Alia Bhatt played lead roles in Karan Johar's production "Badrinath Ki Dulhania" which is achieving continuous success on box office. 35 crore rupees is the total budget of the film but the film has so far earned 120 crore rupees from India and around the world.
The critics have declared the film super hot on box office as it earned 73.66 crore rupees only in India during first week of its release.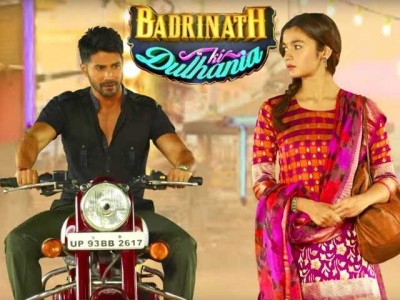 Film Badrinath Ki Dulhania remained successful on box office Related at Fashion Trends