The Indian cricket team captain, Virat Kohli and Indian leading film star, Anushka Sharma got married few days earlier and now their wedding reception for Bollywood and the cricket fraternity was held at the St Regis hotel in Mumbai. The event was full with the presence of the stars and all of the A-listers turned up to bless the newly-wed couple.
Amitabh Bachchan, who is yet to share the screen with Anushka, greeted her at her wedding reception. He folded his hands to tease Anushka and she also folded her hands and she bowed in front of him. Virat Kohli and Anushka Sharma shared the good laughter with another powerful couple, Abishek Bachchan and Aishwariya Rai Bachchan.
The bollywood king, Shah Rukh Khan also attended the star studded event of the newly-wed couple and they also shared a photograph with the family. Anushka made the debut in the film industry by working with SRK and they are said to be the best friend in the film industry. Shah Rukh Khan also shared the pictures of the wedding reception of the couple on the twitter account and also wrote that her love and most happiness to the Anushka Sharma and Virat Kohli.
Ranbir kapoor also attended the wedding reception in Mumbai with his friend and film maker, Ayan Mukerji and he made the pose of Ae Dil hai Mushkil with Anushka and Virat on stage. Katina Kaif and her sister Isabella Kaif also greeted the couple on their wedding. Nita Ambani and her son also visited the wedding ceremony. The leading Indian actress, Madhuri Dixit attended the wedding reception and she congratulated the couple.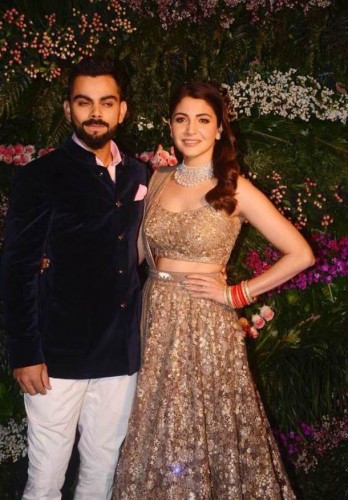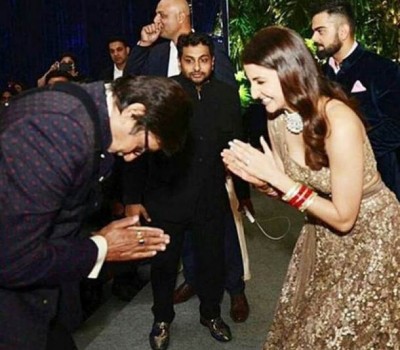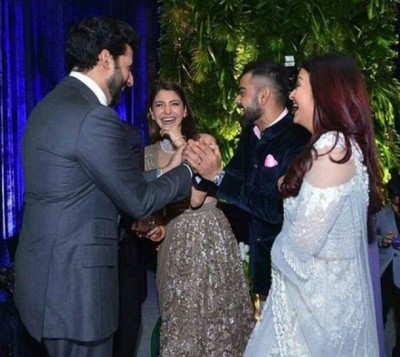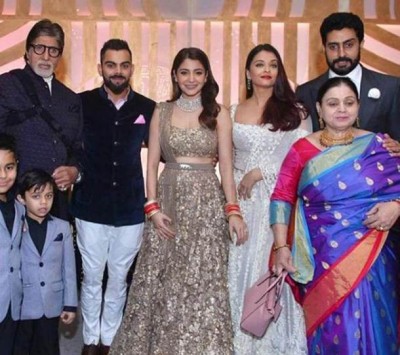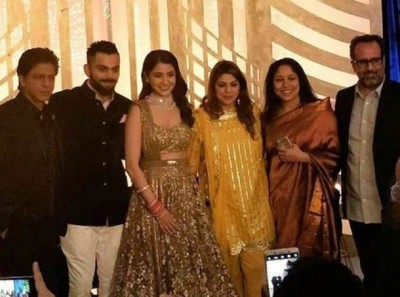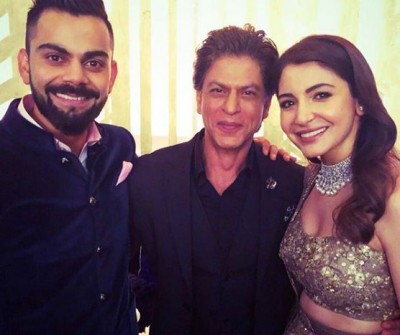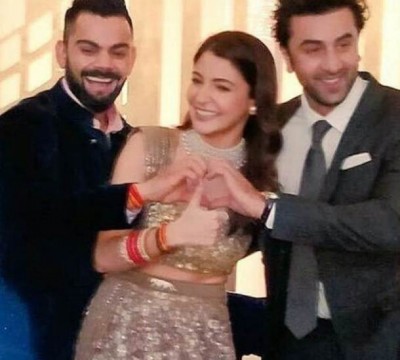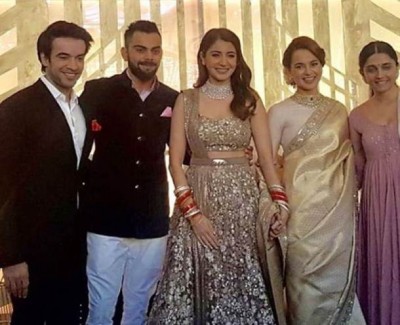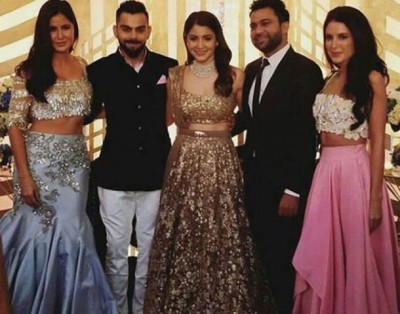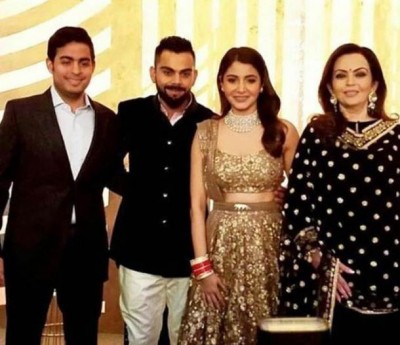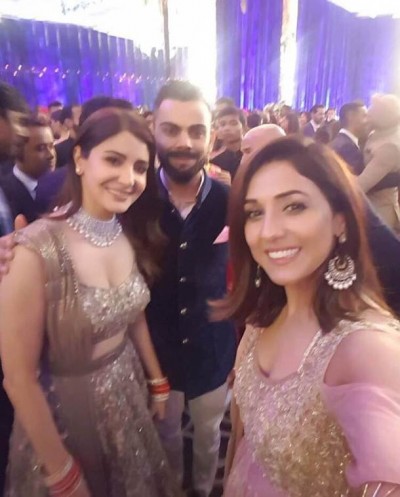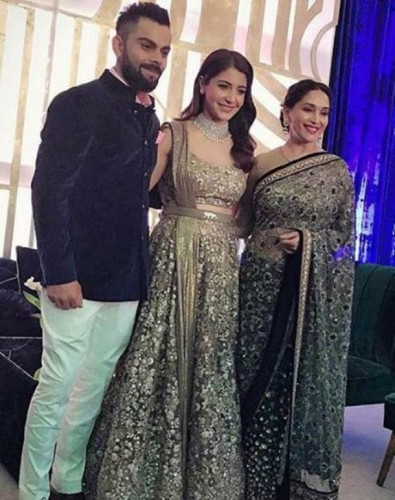 Virat & Anushka Wedding Reception Related at Fashion Trends