The upcoming film of Shah Rukh Khan and Anushka Sharma has earned more than 125 crore rupees before its completion after selling distribution rights.
The pair of Shah Rukh Khan and Anushka Sharma is among most successful pairs of Bollywood. Both have performed together in several films including successful films like "Rab Ne Bana De Jodi and Jab Tak Hai Jaan" while their films proved blockbusters on box office also but now their film has made a big deal.
According to Indian media reports, Shah Rukh Khan and Anushka Sharma will perform lead roles I n director Imtiaz Ali's film "The Ring" while the shooting of the film is underway but the local and foreign distribution rights of the film have been acquired by NH Studioz for 125 crore rupees after which the film has earned more than its total cost even before its completion.
On the other hand, NH Studioz owner Narendra Hirawat has also admitted the purchasing of film's distribution rights but he declines to tell about the details of this deal.
It should be cleared that Salman Khan recently shared the poster of Shah Rukh and Anushka's film and asked fans to suggest the name of this film while the film will be released on 11th August 2017.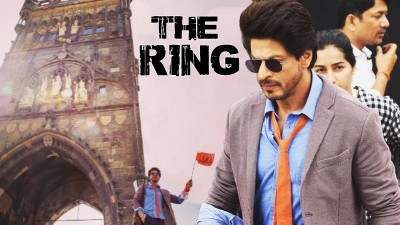 SRK film earns 125 crore even before its completion Related at Fashion Trends