We always think about people from Hollywood or Bollywood when there is mention of men with great looks and styles. But in fact, it is not necessary. An example is the list of Top 10 Sexiest Asian Men 2016 that was dominated by Pakistani actors and models.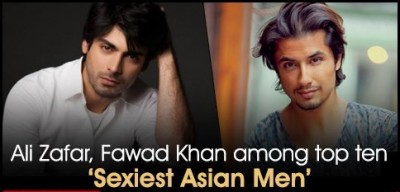 In this list, the 1st position is taken by British-Pakistani singer Zayn Malik and he really deserves this place. The story continues and the 3rd position is grabbed by our favorite actor Fawad Khan. Fawad is associated with showbiz for last 10 years and he made his place in fashion and style industry also due to his looks. He is not only a superb actor but also has a very stylish personality which makes him deserve this place.
Another Pakistani celebrity seen in the list of top 10 Sexiest Asian Men 2016 is famous Pakistani actor and singer Fawad Khan who is preset here at the 8th spot.
But the most surprising thing in the list of Sexiest Asian Men 2016 is the presence of social media sensation Arshad Khan chaiwala who is present here at 31st spot. A simple tea seller was able to make his place in the list while he is the first man ever to be included as editor's choice.
Earlier this year, Arshad Khan achieved fame due to social media and later made his career as a model due to his popularity.
Sexiest Asian Men 2016 List Related at Fashion Trends