Usually, celebrities try to look completely different from others as it is the main priority for every celebrity to look exclusive, stylish and important as compared to other celebrities. But on few occasions, many celebrities were also seen wearing the dress looks copy of the other actress. There are several such actresses wearing same dresses and few of them are presented below.
Celebrities Wearing Same Dresses
Deepika Padukons and Kangana Ranaut: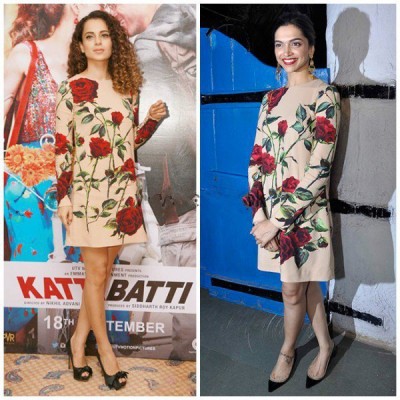 Both are these are famous Bollywood actresses while they are shown wearing the same floral tops here. There is difference between their looks as Deepika is wearing an up do and red lipstick while Kangana is happy with a nude lipstick and open hairs.
Priyanka Chopra and Lily Collins:
The Hollywood and Bollywood actress are wearing the same orange frock with Lily is there with light lipstick without any jewelry while Priyanka is showing her jewelry with maroon lipstick.
Sonam Kapoor and Katrina Kaif:
Both Bollywood actress are wearing the same dress but they are looking different due to their makeup as the tone of Sonam is dark and for Katrina is light.
Alia Bhatt and Humaima Malick:
Both these actresses of neighboring countries are looking marvelous while wearing the same dress by Elan.
Mehwish Hayat and Resham:
There is a same off-shoulder yellow top by both these Pakistani actresses.
Kareena Kapoor and Kim Kradashian:
The same black T Tom Ford belted dress is used by the Hollywood and Bollywood actresses.
Nadia Hussain and Mahira Khan:
Both these celebrities are looking very beautiful in the same dress.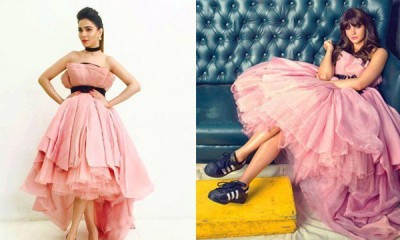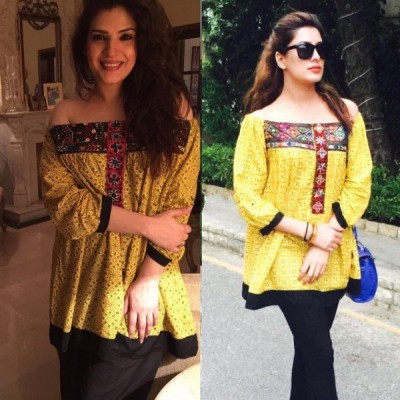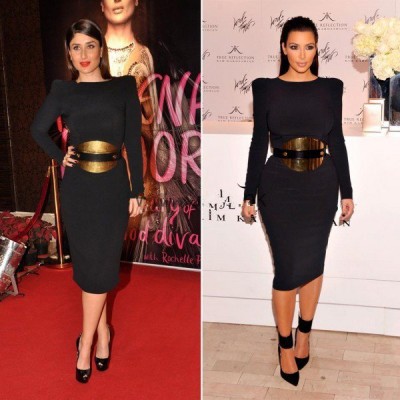 Same Dressed Celebrities Related at Fashion Trends