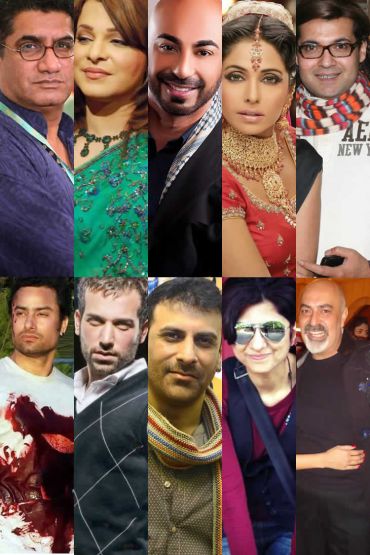 ARY News channel has revealed pictures of a police report reportedly calling out popular Pakistani actors, fashion designers, prominent social activist and media personalities whom are named in the list of terrorist organizations operating in Pakistan.
The following celebrities were on this hit list:
Khawar Riaz
Tariq Ameen
HSY
Navid Rashid "Tony"
Ather Shehzad
Muhammad Jibran Nasir
Ali Saleem (Begum Nawazish Ali)
Ahmed Butt ( Model & Husband of Singer Humaira Arshad).
Abdullah Ejaz
Babloo (Makeup Artist).
Iraj (Female Model)
Huma Khawaja (singer)
Emmad (Model).
Shammon Abbasi (Director/Actor)
These Pakistani celebrities have been listed "easy target" because of their regular movement and involvement in general public. The DIG South has told these people to limit their movement.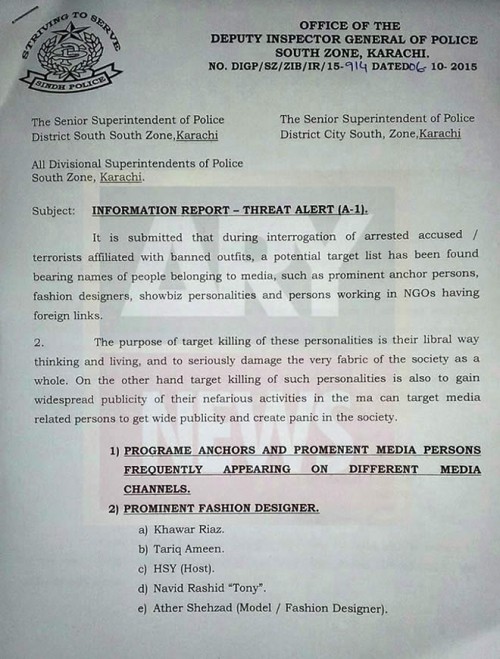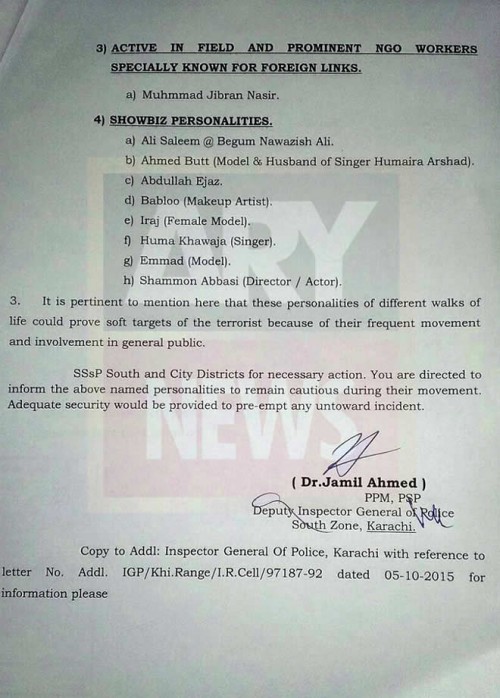 Pakistani Celebrities On Terrorist's Hit List Related at Fashion Trends