Mehreen Syed is a famous supermodel from Pakistan who is also CEO and founder of International Fashion Academy Pakistan. 2nd August 1982 is her date of birth. In Lux Style Awards 2013, she won the title of 'Model of the Year'. She achieved the pride to become the first ever Pakistani model to appear in Alamra, Middle East based Fashion Magazine. Her modeling career started at a very younger age while she has also appeared in international magazines apart from local magazines. The model has also appeared in several music videos for singers like Junaid Khan, Raheem Shah and others. Recently, the famous model was seen in a photo shoot for Kaniz Ali Makeup while Kaniz Ali is a London-based makeup artist. Supermodel Mehreen Syed was seen in the Spring campaign 2017 for Kaniz Ali. Here below, we are providing pictures of Mehreen Syed in the photo shoot for Kaniz Ali makeup.
Mehreen Syed's Photoshoot for Kaniz Ali Makeup
The model is looking very attractive in these pictures while wearing big jhumkas, rosy pink lipstick and shimmery golden eyes.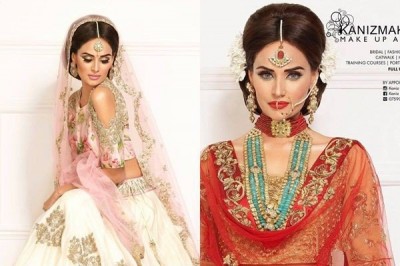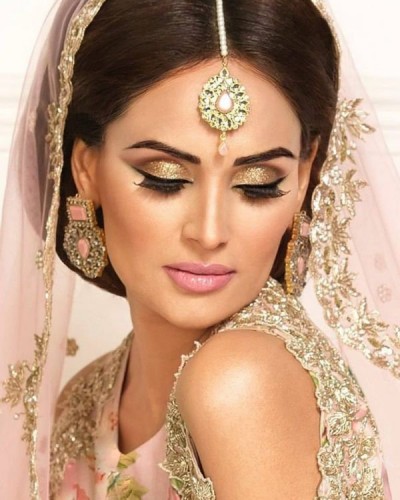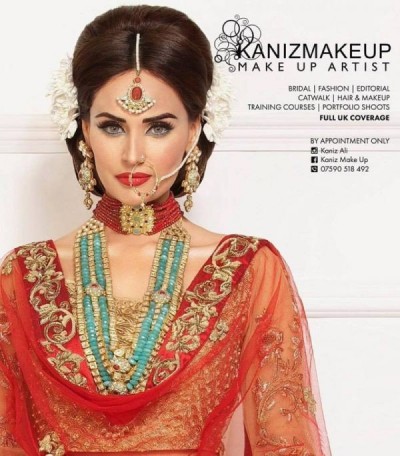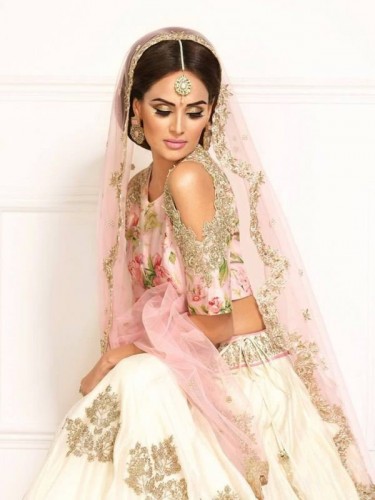 Mehreen Syed Photoshoot for Kaniz Ali Makeup Related at Fashion Trends