Kuala Lumpur, The 49 years old Malaysian King, Muhammad got married recently with the Russian girl, Miss Moscow against their Royal traditions and now the king has resigned from his post.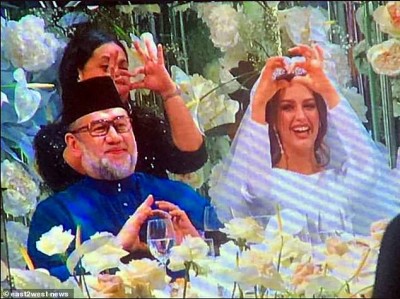 According to the international media, the Malaysian king, Muhammad (V) has resigned from the post of king. He was made the king two years before and he became the first king of Malaysia, who resigned from his rank. The king Muhammad was appointed and selected according to the royal traditions for the period of 5 years. However, he resigned from this rank unexpectedly but the reasons for his resignation have not been shared. Malaysian King Leaves Thorns on Wedding with Miss Moscow.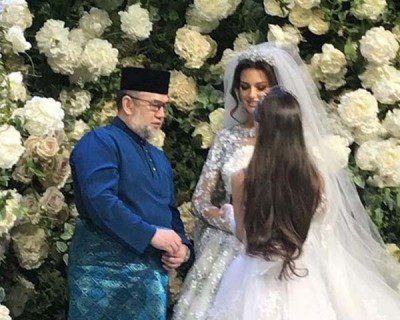 The analysts said that there are two possible reasons of the resignation of the king. The king has some conflicts with the prime minister of Malaysia, Mahatir Muhammad and the second reason is that he got married with Miss Moscow against the will and tradition of the royal family. The king got the medical leave of two months and he recently took the control of the country. During his leave, there were the hot news of his wedding with Miss Moscow on the social media and it is also the possible reason of his resignation.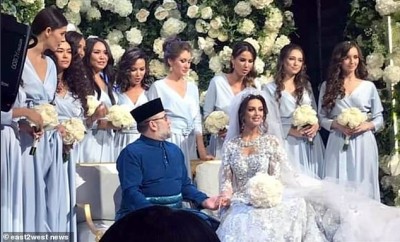 After the unexpected resignation of the king, the council comprising of the 9 royal families emergency meeting is being carried out. For the selection of the new king, the discussion and voting will be done to elect the new king and the name of the new king will be announced for next 5 years.
Malaysian King Leaves Thorns on Wedding with Miss Moscow Related at Fashion Trends