The women and girls will check the complete pictures of Maheen and Shahbaz Taseer, which are taken for the Hello magazine. Shahbaz Taseer is son of ex Governor Salman Taseer and he was kidnapped by TTP. After long time of about 4 years of kidnapping, he was released and got the freedom from the Taliban and intelligence agencies made him free from the Taliban. After his releasing, he avoided media for few days and he did not held any media meeting. But after few days, he appeared before media and told detail of his capture in the custody of Taliban. Now he has done the photoshoot with his wife for the Hello magazine and few pictures are shown here, and he is looking beautiful and handsome with his wife.
Maheen And Shahbaz Taseer Photoshoot For Hello Magazine
When you see the pictures of this photoshoot, you will find Shahbaz Taseer wearing black suit. You can see him wearing the black shirt and black coat and he was looking dashing and elegant. His wife is looking in semi formal dresses but she is looking very cute and decent. She wore tea pink dress and in one picture, she is looking wearing off white dress. Shahbaz Taseer is wearing black sunglasses in these pictures, which make her look dashing and stunning.
If the viewers want to get more about the photoshoot of Maheen and Salman Taseer and these pictures are shared with the people. When they watch these pictures, they will get the idea that the couple has complete and perfect sense of dressing. The family had passed very hard and patient time, when Shahbaz Taseer was kidnapped and now he came back and it is great blessing of Allah on this family.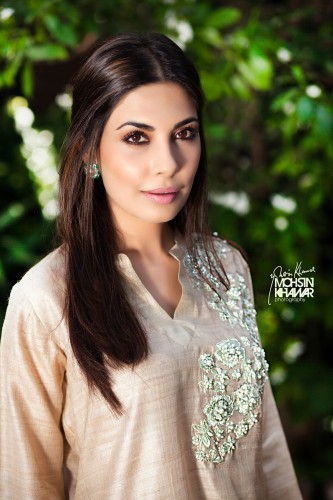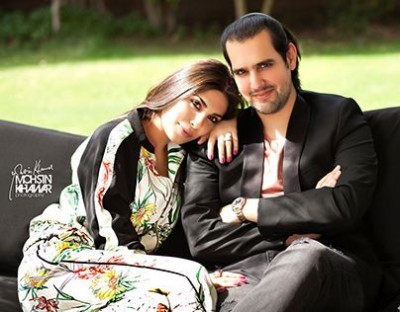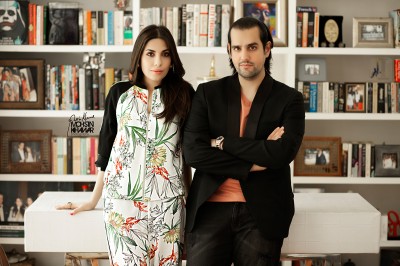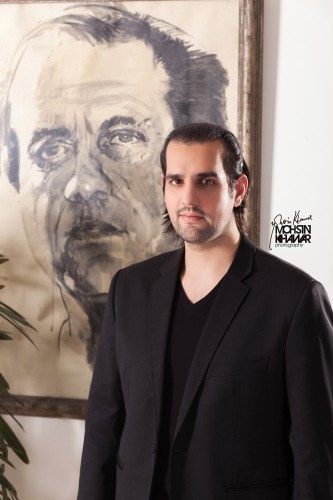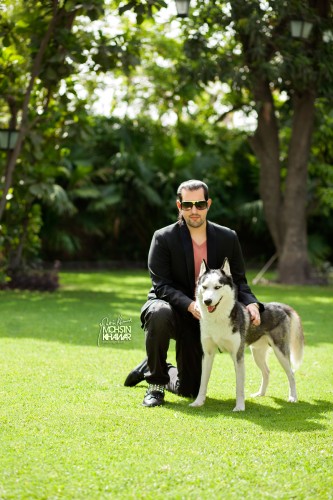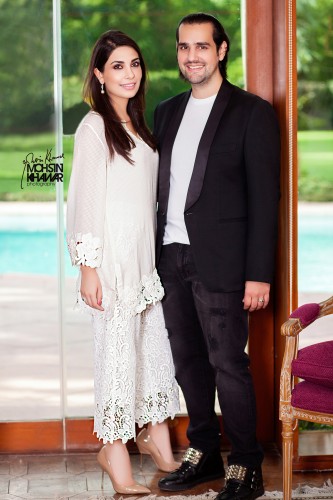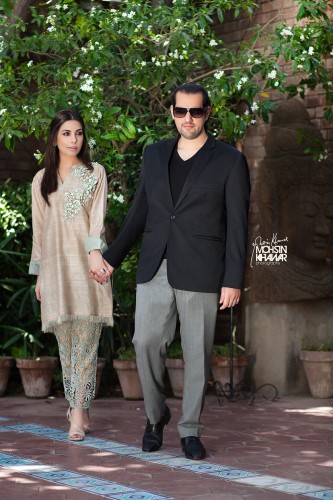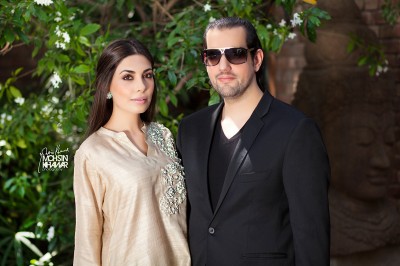 Maheen and Shahbaz Taseer Photoshoot for Hello Magazine Related at Fashion Trends