Komal Rizvi attended the ceremony of Pepsi Unplugged and she gave the tremendous live performance. She showed her performance on the stage during the show and she sang various songs like Dannah pe Dannah, Washmallay, Mahi Yar di Gharoli, Lambi Judai and Lal Meri Path.
During the show, she also performed the live performance of her songs like Tu Beh gara and Jhoolay Lal. She also sang an English song, 'Set Fire the Rain', which is added with the desi flair of sound of Dafli.
The people like the sufi-ism and they liked her songs so much. Many young boys jumped out of their seats and they started dance on her songs. Her top of the song is 'Desaan da Raja, Meray Baabul da pyara' and this duet is featured with the international megastar, Josh the Band during the show.
This is the old classic song of 1950's and she sang it after rewriting the lyrics of this song & Qurram from Josh reproduced the music of the song. When she sang this melodious song, she got the wonderful response from the public. This song is officially recorded and it is released as her first collaborative single by Josh and Komal & the launch of the song, which is much awaited.
Komal Rizvi was looking beautiful and fabulous and she wore the wonderful scarlet red top, which Tena Durrani designed for her specially, which is paired with classic chocolate brown leather jeans. Beenish Pervez has done the styling of the dresses for her.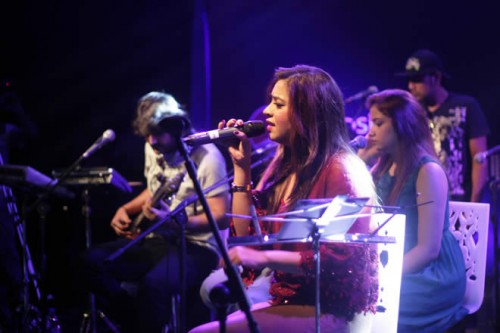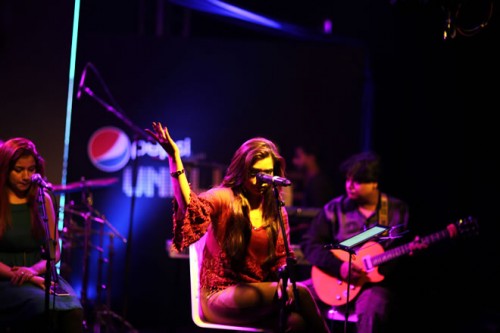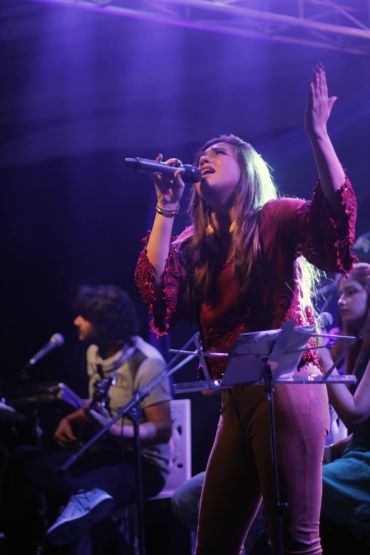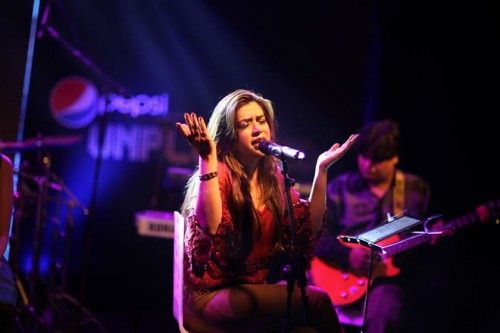 Komal Rizvi Stunned Pepsi Unplugged Related at Fashion Trends