The songs of Justin Bieber and song of movie, Dilwale of Shah Rukh Khan and Kajol was shot in Iceland at the same place.
Shah Rukh Khan and Kajol appeared in a song, Sooraj Huwa Madham, which was shot for the movie, kabhi Khushi Kabhi Gham. This song was shot in Egypt and it is still declared the most famous & favorite song and it is considered the most picturesque song. This is most successful and iconic couple, which has performed in various movies and they got hit on the cinema houses. The most love song of the movie, Dilwale of Rohit Shetty was shot in this region. This couple is appearing in the movie, Dilwale, once again and in this movie, Varun Dhawan and Kriti Sanon also performed. This song was shot in Iceland, which is considered the love track for the film and they provided the complete picture of the same place.
This is the interesting incident that both the songs are shot at the same place and they can watch the video of the track of Justin Bieber, 'I'll show you'. The video of this song is shot at the same place where the song of Dilwale movie was shot. The viewers can have a look at the pictures of the songs, which are provided here.
Now the viewers can watch with this picture, which shows the surrounding areas in the video. The people can watch the shooting of Shah Rukh Khan and Kajol for the shooting of the movie and the song, in Iceland.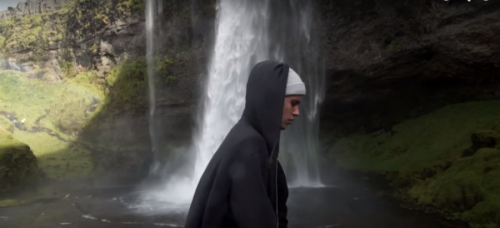 Watch youtube videos at VideoOnline.pk
Justin Bieber and Shah Rukh Khan & Kajol's Dilwale song shoots at same Place Related at Fashion Trends