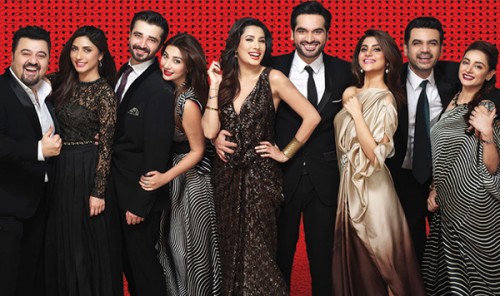 Humayun Saeed is one of the well known actor and model in Pakistan. He has performed in lots of dramas and movies. Jawani Phir Nahi Aani is her upcoming movie. While the trailer and pictures of this movie is released and people responded and mentioned it is against our traditions. People criticized the songs which featured Bikni girls. However he explained about that in his recent interview.
"My movies are an open look, I don't want to hid anything. We were showing Thailand that is why there are Bikini wearing women on the beach. In fact there are women in Thailand who wear bikinis at beaches. If we are shooting the scene there might show what is real. You are going to see women in bikinis if your mentality is like that. Otherwise we just displayed a scene at the beach."
He as well defend Hamza Ali Abbasi saying
"His take on the whole issue was that we shouldn't display women in bikinis. In the songs also the trailer, he was always like 'Yar ye kyun include kiya?', however I was adamant".
Lastly he mentioned that we are not asking people to come and support our film as they are already supporting.
Humayun Saeed explains Bikni Shots Related at Fashion Trends