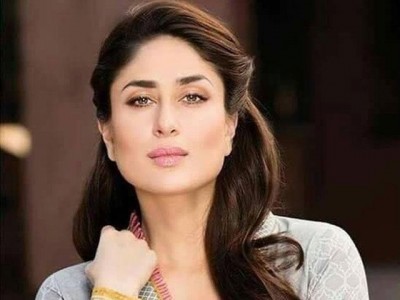 Mumbai: Bollywood's famous actress kareena Kapoor after the birth of son khan Taimoor Ali Khan got worried about her fitness and weight, and it seems like except for exercise she has nothing to do.
The famous actress kareena Kapoor got increment in her weight after the birth of her son, for the reason she is trying to lose weight, so that she can come back in bollywood.
Acco0rding to the Indian media kareena Kapoor is losing weight for her new upcoming movie Veeray Di Wedding. So the shoot could get started. That's why she does exercise in the gym for 10 hours. Her trainer said while talking to the media that from the last few weeks she is doing exercise for 10 hours daily, and for her a weight losing machine is placed in Delhi's hotel so that she don t face any problem in doing exercise.
According to media kareena is also concentrating on her food along with the exercise, and she is using food with less calories and proteins, so that she can get smart and beautiful like she was before, and the results of her day and night hard work is showing that she has lost her weight to some point.
Keep in mind that kareena Kapoor khan is busy in preparation of Rhea Kapoor's film Veeray Di Wedding, who's shooting will be started soon and in the film Sonam Kapoor and Sawara Bhaskar will be seen in the main roles along with kareena Kapoor khan.
HOW MANY HOURS DOES KAREENA DO EXERCISE? Related at Fashion Trends