"Elena of Avalor" is getting much fame and likeness as the premiere of this animated series with Disney's first Latina princess was honored by Hollywood with a red carpet. There is much noise about this Disney's show that will start from Friday night.
16 year old princess Elena saves her kingdom from a witch and she is getting training to become a queen after learning the art of rule.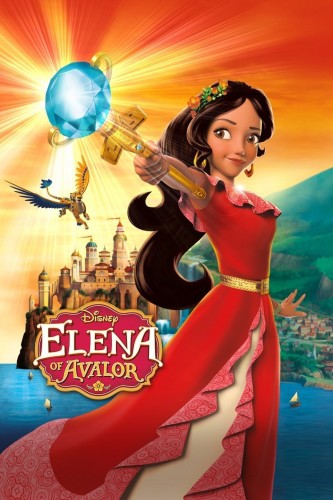 Aimee Carrero voiced for Elena and she said that best thing about Elena is her leadership qualities. There is no such prince in the story who helps her to become a hero but he did everything for herself. Constance Marie has voice for Dona Paloma who said its satisfying that Latinos are at last included in the list of princesses. She has now aged much and she would love to watch this type of show during her growing years.
The show can help children to get inspiration to become a leader while Disney Channel will show special one hour premiere at 7 pm.
#ElenaofAvalor, featuring #Disney's 1st #Latina princess, debuts tonight on #DisneyChannel: https://t.co/joOLtgYm0Whttps://t.co/F7NbegHHP3

— ABC7 News (@abc7newsbayarea) July 22, 2016
Elena of Avalor new Disney Channel show Related at Fashion Trends