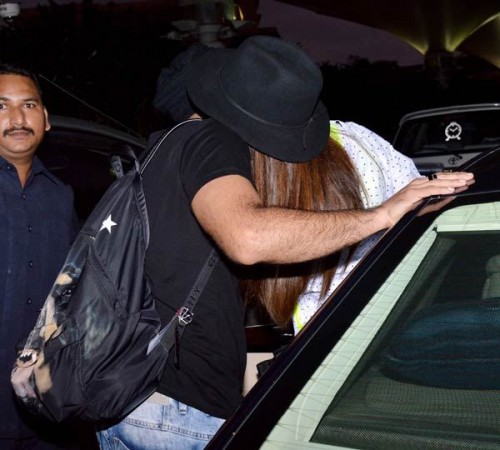 Deepika Pudokone and Ranveer Singh may deny their relationship but it is true that there is some truth in their relationship. They were doing the dubsmash video, they were busy in heading over the heels for another. The latest pictures of these two celebrities are taken at the airport, when she gave a kiss to him and went away. These videos can prove our point and these two love birds were gathered at their airport and they were looking beautiful and stunning.
Dippy was wearing the pair of black slacks and top and she was looking decent and she also added the funky polka dotted white shirts and also wore the black sneakers and fedora hat was on her head.
Dippy performed in 'Bajirao Mastani' movie and she was looking beautiful and stunning with Swanky shades. She was looking such a woman, which was found in Vogue. On the other hand, her boyfriend, Ranveer Singh was wearing the denim half pants, which are matched with black shades sneakers and cap. Both the stars are one of the most stylish couple having good and warm feeling for each other.
When you watch them, they were walking side by side comfortably and they do not feel hesitation in confronting the media. Dippy let her hair loose and she embraces with Ranveer and she kissed him. The total scene shows that the actress is leaving her beau after giving an air kiss and sit in his car.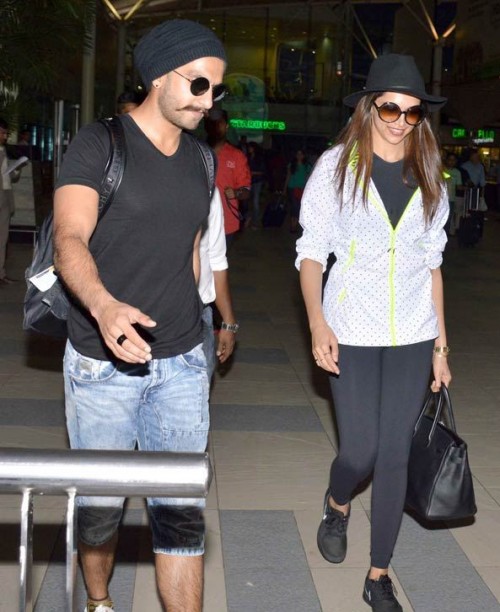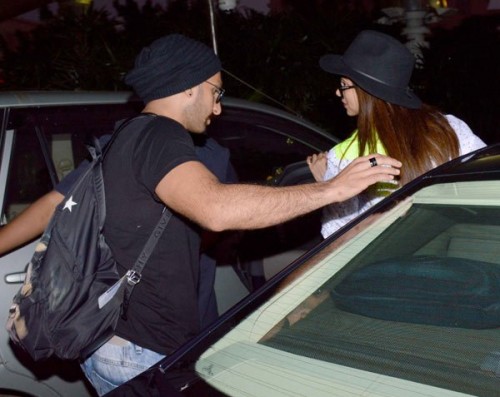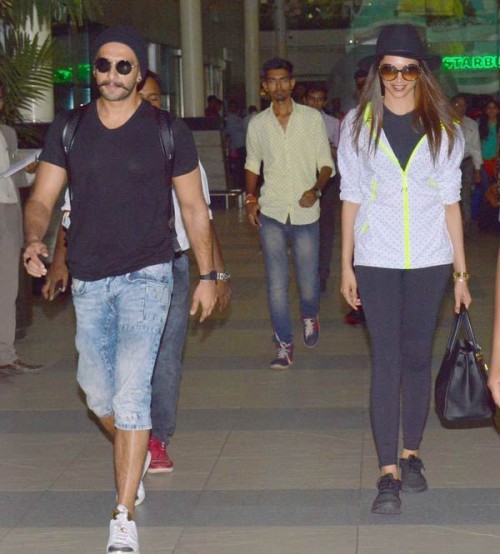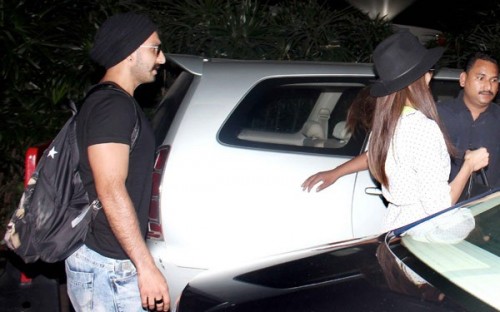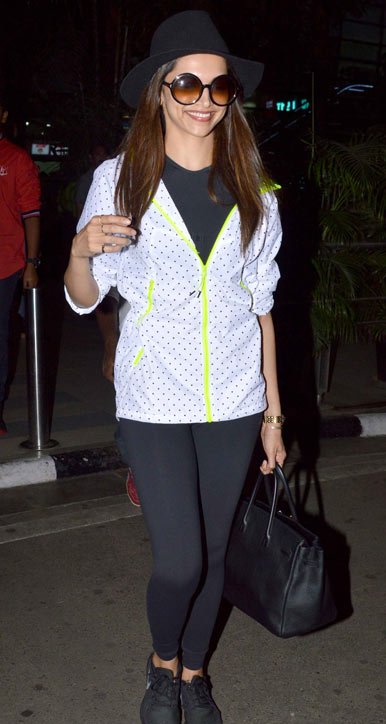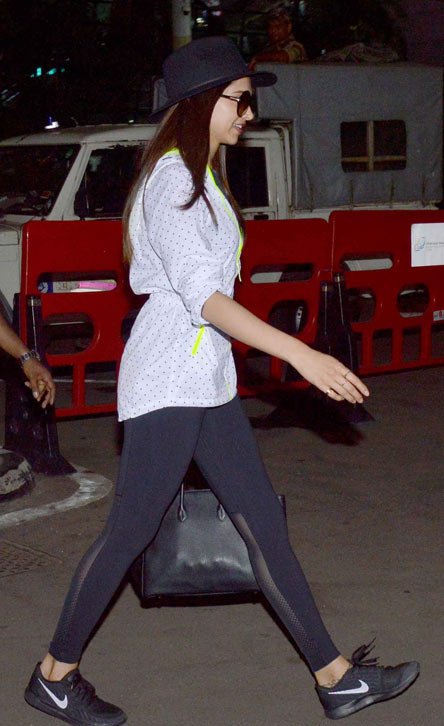 Deepika Gives Boyfriend Ranveer Goodbye Kiss Related at Fashion Trends