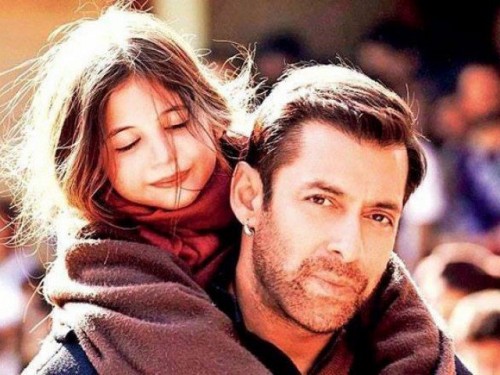 Bollywood movie, 'Bajrangi Bhaijaan' of Indian leading super star, Salman Khan has done great job in the blockbuster movies. This movie was hit and it did wonderful business soon after its released and it won the hearts of million film viewers. Now this movie has faced the copyright infringement suit for IN Rs.50 crore.
An Indian writer, director and TV producer, Mahim Joshi filed a suit in Bombay High Court and he alleged that the plot of the movie was copied from a story, which he wrote. He further added that he wrote the story and got it registered with Indian Film and Television Producers Council and with the Association of the Motion Pictures and TV program Producers in 2007. Then he signed a five years agreement in 2008 with Yashi Multi Media, which is owned by Bollywood actor, Suresh Oberoi and his son is also an actor, Vivek Oberoi in Bollywood film industry. He agreed that he would produce his movie.
During these five years, Yashi Multi Media failed to produce his movie and he contacted with another production company, Viacom 18. There was an employee at Viacom 18, Pervaiz Sheikh, who was credited to write the screenplay of the movie, 'Bajrangi Bhaijaan'. There are some news in Indian media that Pervaiz has stolen the story of Joshi.
The Bombay High Court ordered to keep all of the proceeds of the movie aside till the case is settled. Justice Gautam Patel in Bombay High Court is hearing the case and he asked all respondents to file their replies till next date of hearing on October 21. At this time, the stay on 'Bajrangi Bhaijaan' was filed in the court but Bombay High Court has refused this stay for the TV premiere of the movie.
Bajrangi Bhaijaan Slammed with INR50 Crore Copyright Infringement Suit Related at Fashion Trends