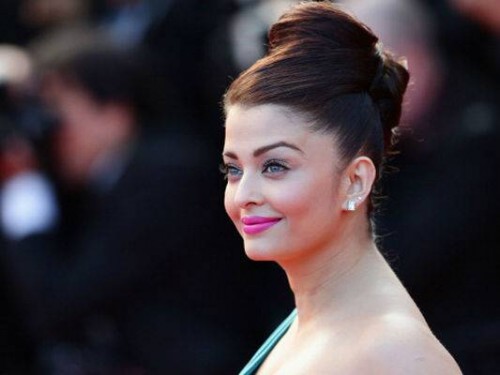 Mumbai, Ex Miss World, Aishwariya Rai Bachchan left the film industry and she has been away from the big screen for last five years. Now she started performing in the movies once again with the release of her movie, 'Jazba'. In this movie, she is performing a role with Irfan Khan and Shabana Azmi will also perform an important role in the movie. This movie is going to be released in Pakistan on 09 October under Geo Films.
She has been working in the film industry for last 13 years and now she will be seeing in quite different and serious role in the movie. Sanjay Gupta is the director of the movie and this movie is filled with action, thrill, adventure and drama and in this movie, she will perform the role of a lawyer, whose daughter has been abducted. In her return, the criminals asked her to plead the case of such a criminal, who is involved in the rap and murder case of a young girl.
Aishwariya Rai will become 42 years old on 1st November and she is well known for her beauty and media world, she is popular with the title of 'the most beautiful woman of the world'. She says she does not believe in beauty only but also she wants to become popular because of her performance in the movies. She talked with media person on the release of the movie, 'Jazba' in Delhi and said that she considered herself the only actress at the start of her career in the film industry. Because she entered in the film industry after winning the title of Miss World, so there was good concept of her beauty. Then she decided to perform in the movie of South India, 'Arowar' to set herself free from the concept of her glamour.
She said that she did not feel hesitation to perform the role of a mother. She could perform the role of mother five years before but she is now a mother and she knew the exact feelings of a mother. Now she knows that from which experiences, a mother passes, so she was make her role real in this movie. Now the age of her daughter, Aradhia is 3 years and she does not want to get long gap from the movies because of her caring and growth. She said that she was a good and determined mother and a professional actress. She wanted to keep balance in these two aspects of her life. She decided to perform in the movie, 'Jazba'.
Aishwariya Considers Herself Only Actress at Start of Career Related at Fashion Trends