The border situation between Pakistan and India is becoming intense and the tension between these two countries is becoming worse. There are various Bollywood actors, who showed their support with the Indian army and they appreciated the atrocities of their army against Pakistan. They also thanked their army for doing the successful surgical strike. When the situation was checked, it was found that nothing has happened on the LoC besides the cross border firing in which two Pakistani soldiers were martyred and six Indian soldiers were killed. The Indian actors are still appreciating their army for doing the surgical strike, which is an unproven claim.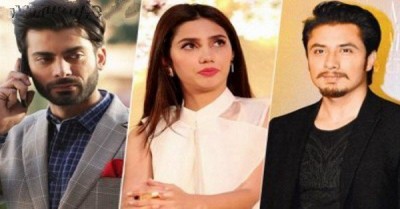 Pakistani Celebrities Like Fawad, Mahira & Ali Zafar Are Silent On The Burning Issue!
On the other side, Pakistani artists like Ali Zafar, Mahira Khan, Mawra Hocane, Saba Qamar and Fawad Khan did not open their lips on this grave situation and they did not give any response. It seemed that they prefer money and fame over the love with the country. They did not say any word against the liar and corrupt India.
The fact is clear that the Indian forces made the false claims of the surgical strike to satisfy their people. The Indian nation and their Bollywood stars are supporting their army on the burning issue and they are not ready to remove their unlawful occupation over Kashmir.
Bollywood Celebrities Speaking against Pakistani but Paki Celebs Silent Related at Fashion Trends