Recently, HUM TV and QMobile joined together to launch HUM Style Awards 2016. There was lot of thrill, entertainment and fun in this show where awards were given to talented celebrities. The celebrities were awarded in different categories. Every participant was looking beautiful due to having well prepared. Here below, you can know about the 'Best Dress Celebs' present at the HUM Style Awards 2016.
List of Best dressed Celebrities at HUM Style Awards 2016
Sajal Ali:
Sajal Ali was looking like a doll in a beautiful white dress.
Saba Qamar:
Saba Qamar was looking amazing as she was wearing a really nice dress.
Mansha Pasha:
The beautiful actress was also wearing a lovely dress.
Mawra Hocnae:
Mawra Hocane was wearing a unique golden black dress that was making her look different from others.
Mahira Khan:
The dress of Mahira Khan was really superb and it was complimenting her hairdo.
Anoushey Ashraf:
In this lovely dress, Anoushey Ashraf was looking marvelous.
Naveen Waqar:
She was wearing a plum dress that really suited her.
Zhalay Sarhadi:
Zhalay Sarhadi was also looking beautiful in this unique and beautiful dress.
Alishba Yousuf:
Alishba Yousuf was wearing a crop  top like dress which is different from her usual look.
Sonya Hussain: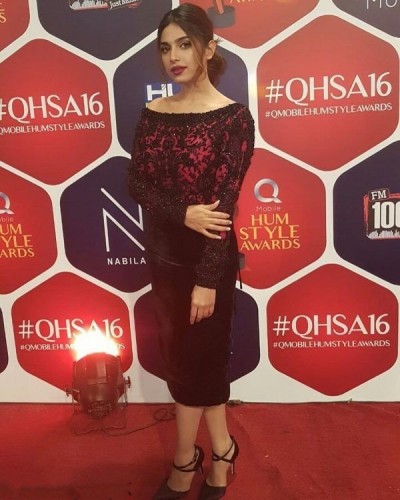 In this black dress, Sonya Hussian is looking really nice.
Best Dressed Celebrities at HUM Style Awards 2016 Related at Fashion Trends