Just now, the official trailer of "3 Bahadur: The Revenge of Baba Balaam" has been released with the track 'Band Baj Gaya' in which a new character 'Mitthu' has also been introduced. This film by Sharmeen Obaid Chinoy is the sequel of 2015 hit animated film "3 Bahadur".
"3 Bahadur: The Revenge of Baba Balaam" will release on 15th December 2016 in which voices of different characters will be performed by Behroze Sabzwari, Fahad Mustafa, Ahmed Ali Butt, Sarwat Gillani, Zeba Shahnaz, Khalid Malik, Arisha Razi Khan, Zuhab Khan, Ali Gul Pir, Nanzala Shahid, Bassam Shazzali, Mustafa Changezi and Badar Qureshi. The soundtrack of the film is composed by Shiraz Uppal.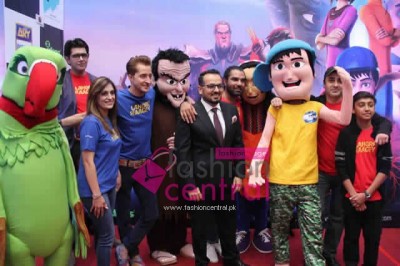 The story of the film revolves around three friends who saved their town from 'Mangu the villain' but their mutual relations deteriorated later. But they have to come together when their friend Deenu comes under trouble. It is because it was the only way to overcome the powerful Baba Balaam who has cast a spell on their 'Roshan Basti".
Film director and Academy Award winner Sharmeen Obaid Chinoy said that it is a family entertainment film. The viewers will like the courage of 3 Bahadur and comedy of 'Mithu the parrot'. The reason to create films on Waadi Animations is to present the reflection of children. By watching this movie, children will feel that they can also become heroes tomorrow.
President ARY Digital Network Salman Iqbal said that it is pleasing for them to be a part of this movie '3 Bahadur' as it is the biggest animated project in Pakistan. They are expecting to get more appreciation with the sequel of this movie.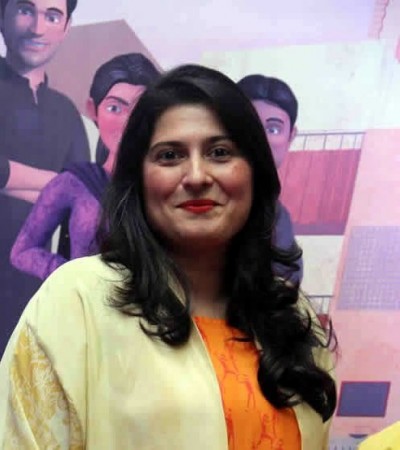 3 Bahadur Revenge of Baba Balaam Trailer Related at Fashion Trends