Nishat Linen dresses embroidered collection 2017 is now available under one roof and her you can view different designs of the dresses available in this collection by Nishat. The summer season is not far away now and good and famous fashion houses are now presenting their lawn collections for this upcoming summer season including Al Karam, Gul Ahmed, Khaadi and others. Nishat is one among these clothing houses that are showing new clothes for girls for the summer season 2017. Every year, new clothing designs are introduced by Pakistani designers. Success in each release is necessary to get success in the next release for these brands. Every woman is important for her family and she wants to look beautiful by using the clothes, jewelry and shoes of a popular brand.
Ladies Summer Dresses By Nishat Linen 2017
Pictures of these clothes are provided here below which shows that the latest trend is followed by the brand as basic theme can be seen in these dresses. Embroidery and beautiful combination of floral prints are evident in these dresses. People want refreshing fabrics with cool and pretty colors during summer season. Black and other dark colors absorb heat due to which they are not suitable for summer season. The shades of white, yellow, pink, orange and blue are suitable for summer and these colors can be seen in Nishat Linen lawn collection 2017 which is now available in the market.
Every girl wants to wear stylish and comfortable clothes that are available in this collection. A traditional chunri print is mostly used in dresses of this collection. There are beautiful color combinations available in these chunri dresses. Different body shapes are kept in mind while stitching of all these dresses. All these dresses are suitable to be used in any spectacular function.
These lawn prints will surely increase your beauty. Different shades of colors and embroidery are used on the trousers and shirts available in this collection. You will get nice three-piece dresses in this lawn collection 2017 by Nishat.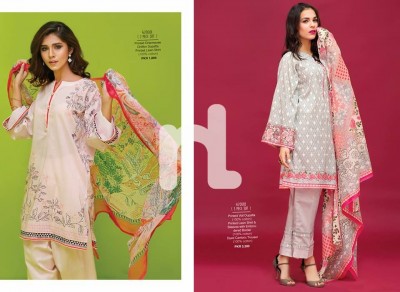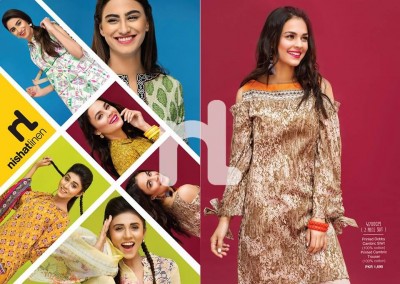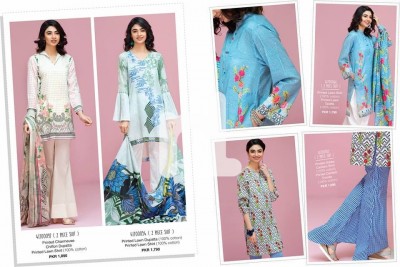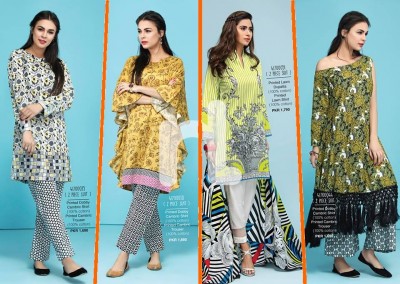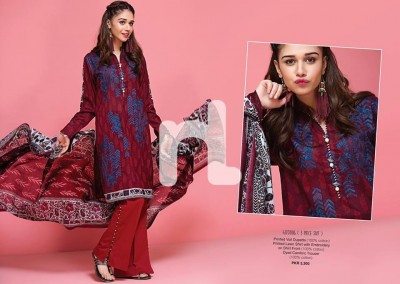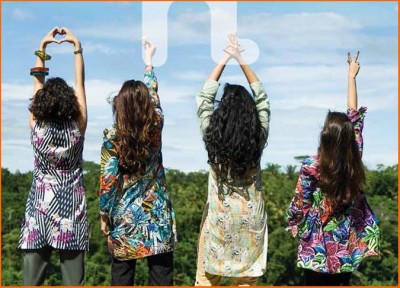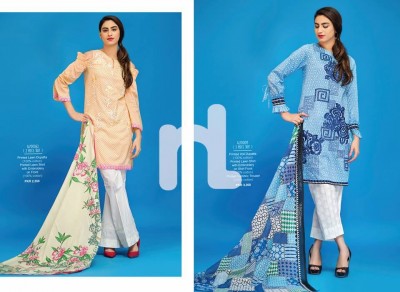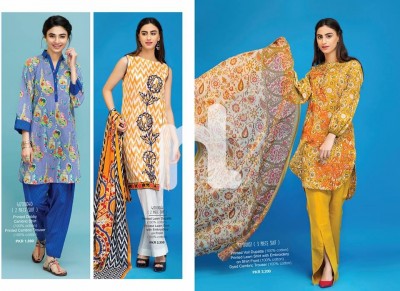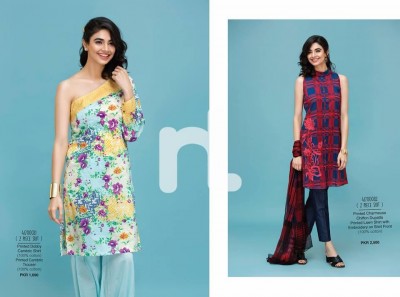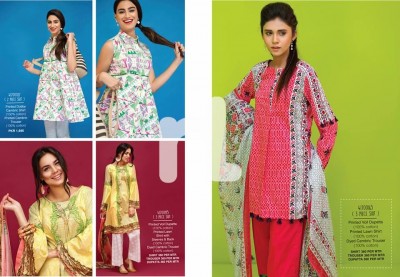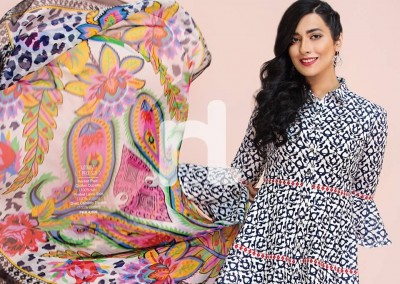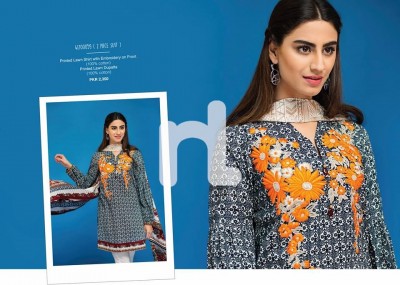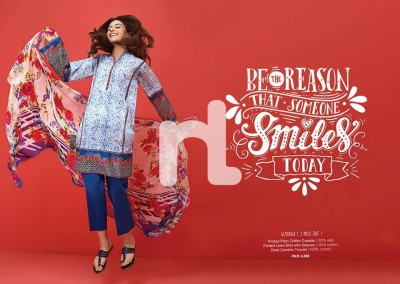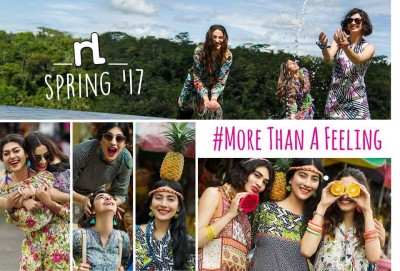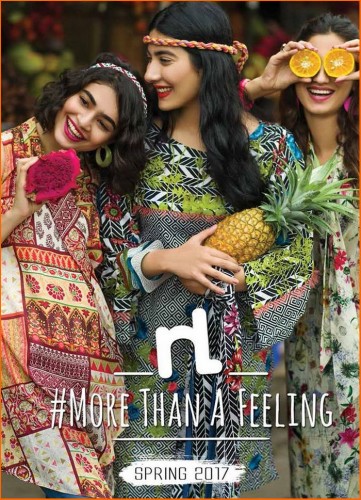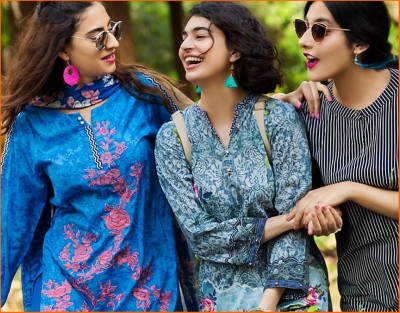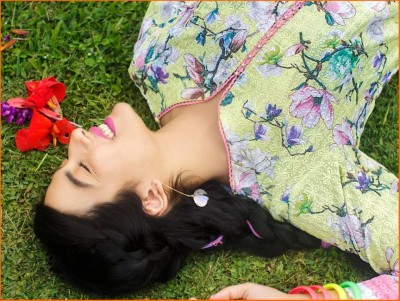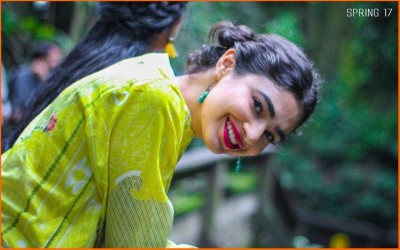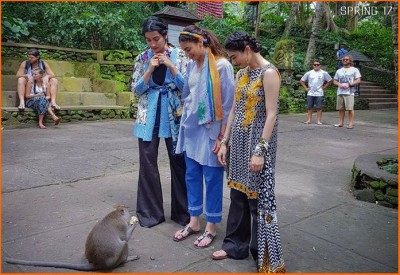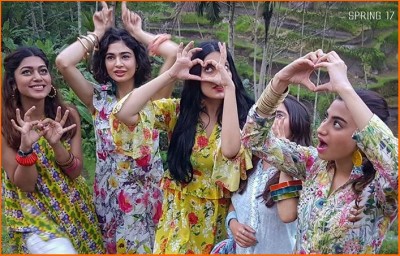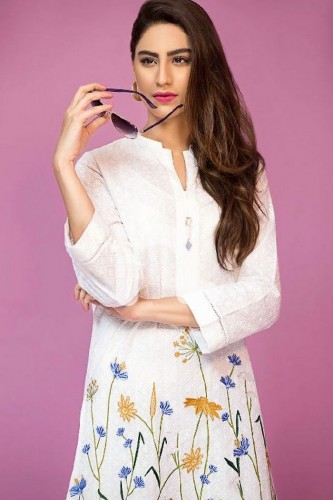 Nishat Linen Summer/Spring Lawn Collection 2017 Related at Fashion Trends