In the informal and semi formal styling this Gul-Ahmed Mid Summer Lawn Collection 2015 is available and Men collections are recorded along with Kurtas and suits. On the other hand, they as well highlight the collections on the basis of fashion accessories via the sub brand called as ideas.
This Sub-Brand provides shoes, handbags and men's cufflinks and home textile accessories. While we discuss regarding this Midsummer Collection 2015 then in this dresses branded house along with elegant unstitched 3-piece suits. These unusual clothing which are fused up in the species of long shirts along with pants and salwar Kameez duppattas. By including some embellishment on its borders, font and little on the back, Gul Ahmed 2015, made these clothes very beautiful.
Women of all ages can wear these dresses. they can used this dresses for the families particular functions come together and formal occasions. The whole collection is produced in such a wonderful creative cutes and innovative colors. We are going to end up posting some images of the girls beautiful Gul Ahmed 2015 Lawn collection hope u like it.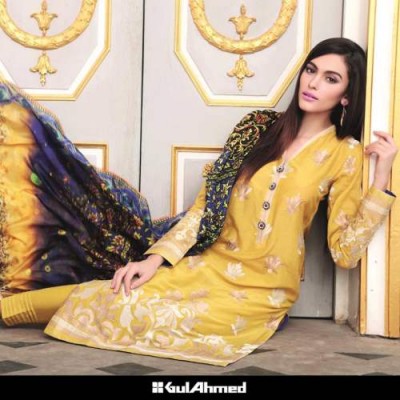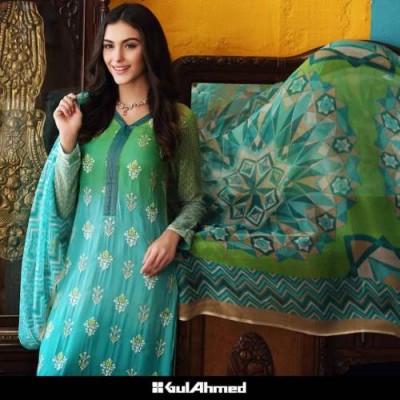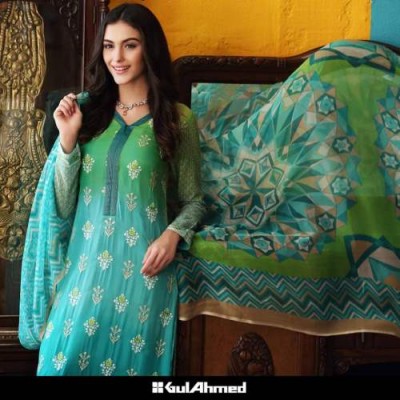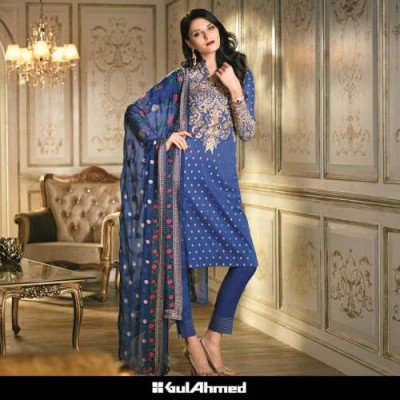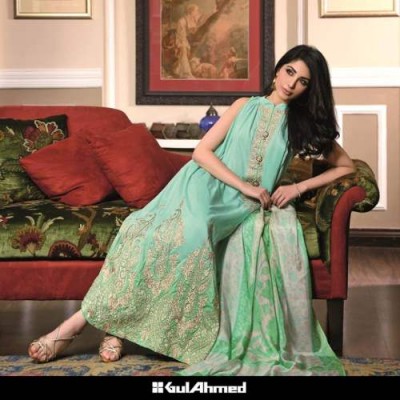 Gul Ahmed Mid Summer Formal Wear Collection 2015 For Girls Related at Fashion Trends