Lahore, The leading and popular actress and model, Uzma Khan said that she is determined to give tremendous performance in the tv and fashion industry and she has made up her mind to work on the big screen permanently.
The model and actress has performed well in fashion and tv and she has shown her talents on the big screen. Now she is receiving more and more offers to perform in the movies being prepared under the private productions houses. She has signed some of the projects and she has refused various movies offers. When a meeting was arranged with her, Uzma Khan said in an interview that she would not leave the small screen and now she came back to work on the big screen. She said that it is basic desire of every actor to perform on the big screen.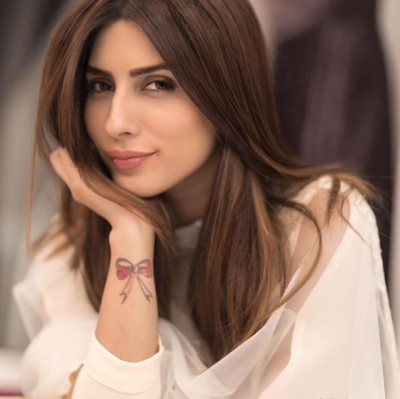 Various artists, who come to the fashion and tv and they move to the big screen and they consider it better that this is quite unique and different work and it is very interesting to learn. When she received the offer to perform on the big screen, she was very pleased because it was very surprising for her and challenging. She found very supporting artists, who helped her and she crossed this difficult stage quite easily. She learnt a lot from her first project and she found her faults and mistakes and now she is removing these faults. She further added that Pakistani cinema is entered into a new period.
The new movies are being made with the new technology and now the people are coming back to the cinema houses. The fans are coming to the cinema houses with their families, which is very pleasing process. She thinks that excellent and good standard movies should be made in Pakistan so that they can provide excellent and good entertainment to the fans of Pakistan. Now she wants to come to the big screen more often but she will also continue working in fashion and tv. As and when she will get a good project, she will show her performance in the dramas.
You Can Watch More Interviews.
Uzma Khan Actress Interview Related at Fashion Trends