You can enhance the beauty of eye makeup through mascara due to which it is much liked by every girl. They usually apply large amount of mascara in order to make their eyelashes look long and beautiful. But drying quickly is the main problem of mascara. The reason for swelling and dryness of mascara is air which enters the mascara and dries it in just weeks. But you should not be worried now about this problem.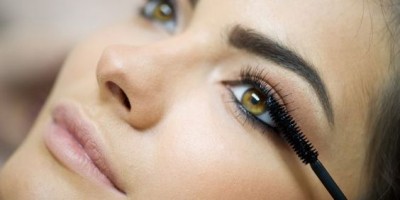 I also had this problem of mascaras getting dry very quickly and the reason was entering of air in the mascara tube due to its large wand tip. But pumping your mascara is not the right way to keep the mascara new as it will worsen the situation.
Given below is the best tip to keep your mascara new for longer duration. This tip will not only protect your mascara but it will also make your old and dry mascara like new and fresh one.
How To Fix Dried Mascara in 5 easy steps:
You will need:
Dry / Clumpy Mascara
Mug (Or microwave proof cup)
Water
Contact Solution (Or Olive Oil in case you don't have contact solution)
Any good eye drops
Steps:
Put 2-3 drops of Contact Solution in the mascara tube
Close lid tightly and shake it completely.
Test your mascara. (Or move towards next step)
If your mascara still needs more solution then fill your mug with water and put it in microwave for around 3 minutes.
Place tightly closed mascara into mug and let it sit for 5 minutes.
Now you mascara will be like new one.
Tips On How To Fix Dried old Mascara Related at Fashion Trends