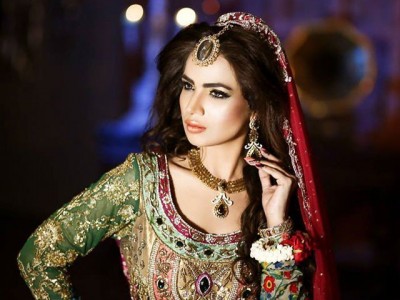 A makeup artist has to experiment several styles on different models and have to prepare a dozen of brides in a day which makes this job a tough one. Hifsa Khan is a famous makeup artist who started working as makeup artist in 2009 after leaving behind her banking career. Now, the artist is quite famous in whole of Lahore.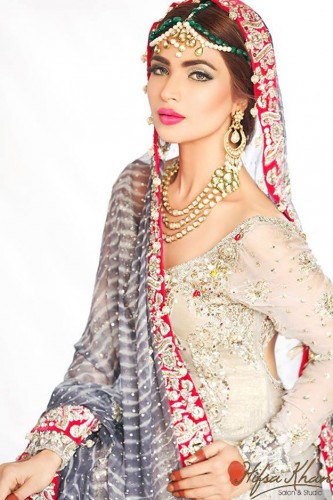 Hifsa told that changing her profession wasn't an easy decision but she was forced to do so after her personal experience as bride during which she understand the reality that a brides needs fully professional makeup artist on her most important day who would listen for her carefully and guide her fully to make her important day a beautiful one.
Hifsa told about her work that they make five important points for their strategy to attract clients. In the first step, they talk with the bride about her potential look regarding her jewelry and dress. In the second step, they use hair demo to select hairstyle for the bride according to her facial features. Thirdly, they guide them to make improvements for their body, hair and skin. Next, a touch up after photo shoot is given in order to make them confident and also to look beautiful after they enter the venue. In the last, the bride is given few important tips regarding their makeup if there is problem as they are away from salon.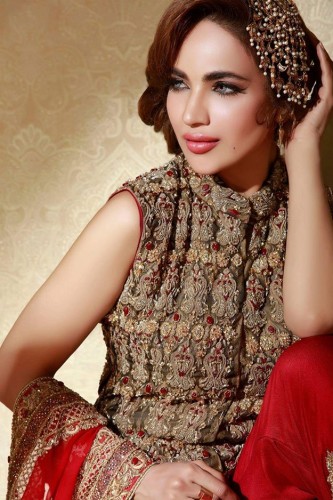 Every day, Hafsa prepares 10 to 12 brides. He tells that brides have to completely dress up on every occasion nowadays which reduces their charm on the most important day. Brides have to get complete makeup even on function like 'mayoun' because the guests are also completely dressed which creates problems for them.
Hafsa had the opinion that natural skin tone of the bride should be maintained while many salons try to present their clients fairer than their natural complexion which is their biggest mistake. Complete change in color is non-sense but a lighter shade can be adopted.
She advises the brides that maximum results can be achieved with less makeup and therefore the rule of 'less is more' should be adopted. Girls look charming with fake eyelashes. Medium coverage of foundation and less makeup is the focus of brides this summer.
Tips for Summer brides by Makeup Artist Related at Fashion Trends