In this post, you will know about bleaching hairs with natural ingredients.
Many people like to change color of their hair in order to beautify them. You will look stylish and quite different after coloring and their highlighting them. Chemical products are used to bleach hair. Nowadays, our diets are not pure due to which we can't get enough proteins and other nutrients to strengthen and beautify our hair. Therefore, chemicals can damage the hair more than benefit them.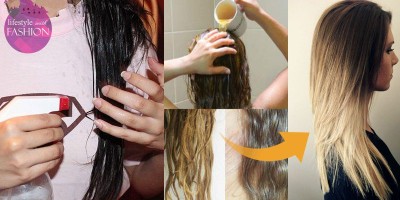 The best thing is to use natural products and remedies for skin and hair problems. You can know about bleaching your hair use natural products.
How to Bleach Hair Using Natural Ingredients:
Using Honey:
Honey is a perfect natural ingredient for lightening hair. Honey also nourishes your hair along with bleaching them. Honey has natural PH balancing products due to which it suits all types of hair including normal, dry or oily hair.
you will need
2 cups of vinegar
1 cup of raw organic honey
1 tablespoon of extra virgin olive oil
1 tablespoon of grounded cinnamon and cardamom
Mix all these ingredients in a bowl. In order to absorb all the ingredients well, apply this mixture on damp hair. You can evenly distribute all the ingredients by using comb or a flat hair coloring brush. If you want to highlight specific areas then apply the mixture to these areas. Now use a plastic wrap, shower cap or a towel to wrap this application in order to prevent drying of this mixture. Keep this mixture for whole night and rinse thoroughly in the morning.
Cinnamon:
Mix cinnamon powder in half up of your normal conditioner that will be changed in thick paste. Apply this paste to your hair and leave it for overnight or 3 to 4 hours. Wash this paste after the given time. It will also make your hair soft, silky and nice. Cinnamon can protect your hair from harmful effects of sun due to the presence of antioxidant and natural sunscreen.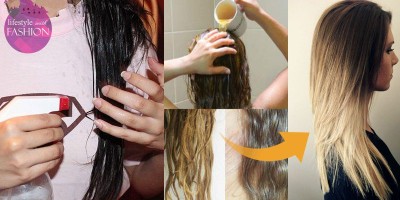 Tips Bleach Hair Using Natural Ingredients Related at Fashion Trends