Pregnancy, rapid weight gain or loss can cause welts on the skin. Both men and women can get stretch marks, as a result. Dealing with stretch marks is annoying and emotionally trying. When summer arrives, many worry about stretch marks appear.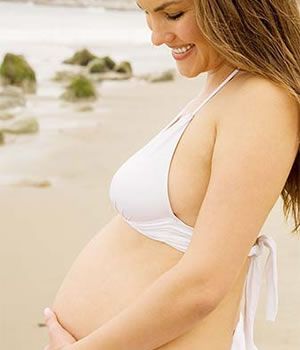 Home remedies to deal effectively with stretch marks. But in order to prevent stretch marks in a natural way, diet is also important. Foods high in vitamins A, E and C can be very useful to prevent stretch marks. These important vitamins can be taken from the food you eat or a vitamin supplement. Diet rich in vegetables and vitamins helps with stretch marks. This helps with skin elasticity and collagen growth. Losing weight slowly is useful when avoiding stretch marks too.
You can also try home remedies, such as following:
* Mix one ounce of seven drops of lavender oil and five drops of chamomile.
* Apply cocoa butter and / or elastin cream though out the body.
* Virgin olive oil, aloe vera gel, liquid from 6 capsules of vitamin E, liquid from 4 capsules of vitamin A.
Home remedies used consistently every day will help deal with stretch marks.
The Stretch Marks Nightmare Related at Fashion Trends