Shoe me another shoe
Photos were posted on 11 Apr 2011 at 8:49am
Shoes speak louder than men do. You need some attention from the opposite sex then get more attention: the shoes you wear.
Select heel huggers in the shoes especially in the selection of walking or running shoes. A good fit in the heel of the shoes is particularly important in helping such injuries as a twisted ankle and knee problems. But it is also important because men flip flopping in their shoes is not a pleasant site.
Schedule shopping for shoes for one day if you have enough time. This will allow you to try on several pairs, and even a number of shoe stores taken if necessary. Men who think they can shop in half the time women tend to always go wrong. If you know the brand of shoes you want or if you need a very specific shoe style, you can call ahead and see if the store carries what you need, so you do not waste a drive. To prepare! Shoes are never an easy buy.
Wear the kind of socks you'll probably wear the shoes in the future, and certainly to take any bulky inserts or orthotics that you need to wear with the shoes. Imagination helps, but never the right shoes.
Men get their shoes very much defined by their first impression is based not only on their shoes, but is solely determined by them. Believe me I know.
Pin It
Viewing photos
(read users comments or add a reply)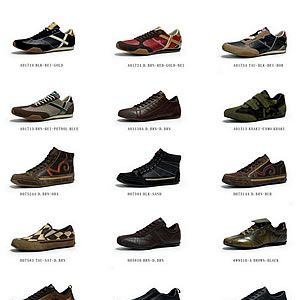 « Previous Photo
Next Photo »
You are viewing image number 1 of total 1 images.