Fuller eyelashes and thicker eyebrows are in fashion these days. You look older and boring with thin eyebrows and fissure eyelashes. Longer and thicker eyelashes and eyebrows make you look beautiful and attractive.
In market, you can get several products for this purpose but they should be avoided as they contain harmful chemicals. The best thing is to beautify your eyelashes and eyebrows by using natural products as they are delicate and can't bear artificial products. Here below, we are providing few natural remedies to grow your eyelashes and eyebrows thicker and longer.
Natural Remedies To Grow Thicker And Longer Eyebrows And Eyelashes
1: Fill an empty mascara tube with castor oil and then apply this oil at night on your eyebrows and eyelashes.
2: Put few drops of warm olive oil on a cotton swab and apply it on your eyebrows and eyelashes while giving it a gentle massage. Keep it for the whole night and rinse with luke warm water in the morning.
You will get beautiful, fuller, shiner and thicker eyelashes and eyebrows after following these natural home remedies for few months.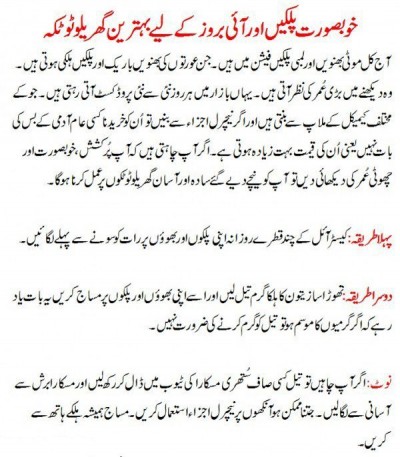 Remedies To Grow Thicker And Longer Eyebrows Related at Fashion Trends