Mehndi is one of those beautiful applications that beautify the feminine hands and feet. Every woman wants to have the best look which can be achieved by taking a unique mehndi designs from all the available designs.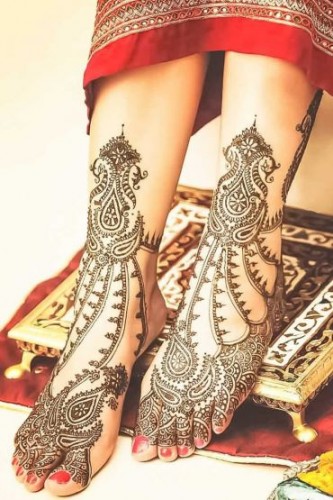 Hundreds of mehndi designs are available on internet but we are providing here few exclusive and unique designs through which you can look more elegant than others.
1. The Mehndi for the Bride
The things should be considered before selecting a mehndi design for brides is that it should be unique and eye catching. That design should be chosen that would enhance the charm of the bride. You can focus on achieving attraction for which it is not necessary that total feet should be covered.
2. Go for a Design that is One-Sided
Half of the feet are covered in this mehndi design. This design is much liked by the girls as it provides attraction to them.
3. Designs that Glitter
Sometimes, shining is required according to the event and situation. You can have a shiny look by using a glitter. Now, glitters of different colors are available for various designs of henna that helps to beautify your feet.
4. Round Design
These designs are used for the purpose if you want to achieve a graceful look without any shine. The best thing about this design is that no help from nay expert is required in creating this design.
Mehndi Designs 2016 for Feet Decoration Related at Fashion Trends