Here in this post, we will tell you the procedure to get a fair and glowing skin and look lovely and beautiful without having any makeup product.
We are sharing here a very simple home remedy by Dr. Esa that will help you to achieve a beautiful and glowing skin in just few days. Now, it is not necessary to look beautiful after applying makeup and fairness creams.
How To Look Beautiful Without Makeup?
Things You Need:
1 Tbsp Rice Flour
1 Tsp Crushed Sweet Almonds
1 Tsp Honey
Small Quantity of Milk (To Make A Thick Paste)
Method:
Mix all the ingredients thoroughly in a clean bowl and form a thick paste from this mixture.
Now apply this paste on your face and leave it here for minimum 20 minutes. After drying of this mask, use warm milk to massage your face for five minutes.
In the end, use plenty of water to wash your face completely.
It should be remembered that people with oily skin should avoid honey.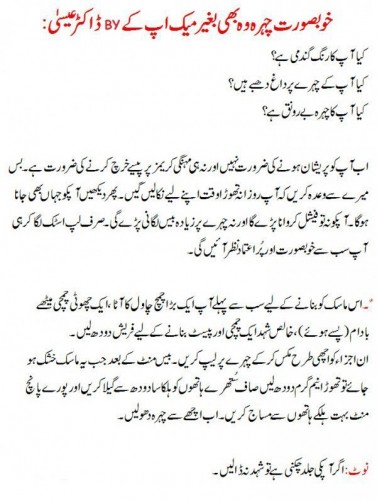 Look Beautiful Without Makeup Dr. Esa Tips Related at Fashion Trends